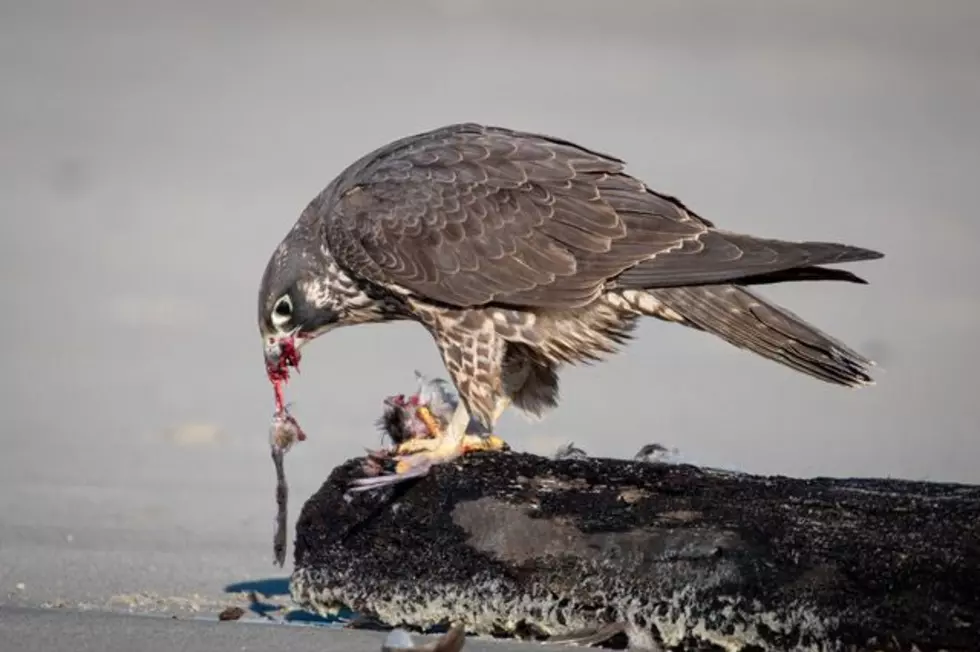 How Many New Hampshire Birds Species Can You Recognize by Picture?
Eric Conte
Birding has become increasingly popular throughout the world, and is one of the most popular hobbies of Granite Staters.
"New Hampshire is a good state to bird because we have forests, mountains, and the coast," said avid birder and good friend of mine, Eric Conte. "It is a diverse environment, and a lot of migratory birds come up for the summer and leave for the fall."
Like many, Eric fell in love with birding over time.
As a kid, he was introduced to birds from a few feeders in the backyard. That led him to want to know what birds were outside of his parents house growing up. From there, it was a domino effect.
Once you can identify one bird, you want to learn about another. And another.
Now Eric and many birders use Merlin Bird ID, which is an app for identifying birds.
Based on where you are, the app pulls up what kind of birds could be near you, and also has a variety of pictures of each bird (male, female, juvenile, etc).
It also has audio of the bird calls and songs that could be near you. Eric often uses the audio feature in a different way. He will record a bird, and the app will use the audio to identify the bird for you, based on the call or song that it detects.
Below are some incredible photos of birds found throughout New Hampshire.
The photos identify the type of bird and where Eric found it.
When asked about his favorite birding memory or favorite pic, Eric immediately said, "when I went to Hampton in February to find a Snowy Owl, I saw a juvenile peregrine falcon and watched him eating some kind of shore bird....he landed really close to me and I was able to take pictures and watch...I wanted a predator eat a prey in its natural environment - it was surreal."
Can you name these 30 common birds found in New Hampshire just by looking at a picture?
The Birds of New Hampshire
With over 400 species of birds in NH, here are 30 amazing bird shots in the Granite State.
20 Things to Know Before You Go to Bank of New Hampshire Pavilion
Concert Season at Bank Of New Hampshire Pavilion: Here are 20 Things To Know Before You Go.