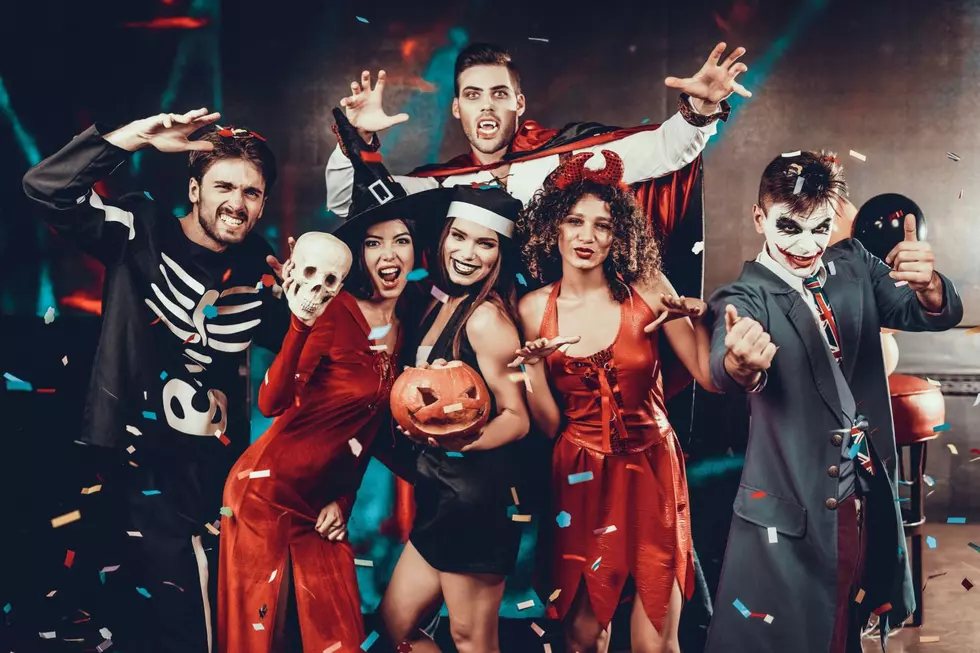 The Most Popular Adult Halloween Costumes in Each New England State May Surprise You
vadimguzhva
I want to say we're boring, but sometimes it's about simple, easy fun.  I mean, stressing over costumes seems unnecessary.  I'm talking about celebrating Halloween, that one night each year that adults get all dressed up and hit the bars, clubs, restaurants, and private parties. There's something so freeing and fabulous about becoming some-ONE or some-THING else for a night, and partying the night away.
To be honest, I was truly expecting that our favorite Halloween costumes around New England, and the country for that matter, would mimic pop culture.  For instance, people could be characters from Stranger Things, Bridgerton, and Ozark, or movies like Hocus Pocus, Top Gun, and any of the superhero movies.  I'm sure we'll still see plenty of adults dressed up like their favorite celebrity and sports stars (or making fun of them in creative ways), but that's not what's ruling this Halloween 2022.
So, here it goes, according to Scholaroo.
While Maine and Massachusetts Halloween dress-up is all about cat costumes as tops, New Hampshire is all about the mouse costume, as it's ranked #1.
I have to be honest, I've never seen an adult mouse costume except Mickey and Minnie.  Of course that counts, I guess.  The cat costume, albeit basic, is so easy, sometimes sexy, and rarely disappoints.  I've been a cat three times in my adult life.
Following a cat costume in Maine is a princess, mouse, and pirate.  In Massachusetts, it's a clown and pirate after the cat costume.  Granite Staters are all about angels after their top mouse costume.
Those in Connecticut like princesses, witches, and angels, Rhode Islanders are all about princesses, cats, then Spiderman, and Vermont's top costume is a witch, followed by a pirate and cheerleader.
Overall, across all 50 states, Scholaroo says dressing up like a cat is the most popular costume option, ranking tops in 12 states. The runner-ups are a pirate and Spiderman.  What makes creative and unique contests stand out is the outrageous, well put-together, time-consuming costumes versus ease, so this make sense.
Just like the simplicity of pizza and ice cream as top favorite foods, so goes costumes.  Click here to see the results for the rest of the country.
Last-Minute Pop Culture Halloween Costumes for 2022
From viral TikTok stars to unexpected celebrity costumes.
RANKED: Here are the most popular national parks
To determine the most popular national parks in the United States, 
Stacker
 compiled data from the 
National Park Service
 on the number of recreational visits each site had in 2020. Keep reading to discover the 50 most popular national parks in the United States, in reverse order from #50 to #1. And be sure to check with individuals parks before you visit to find out about ongoing, pandemic-related safety precautions at 
www.nps.gov/coronavirus
.