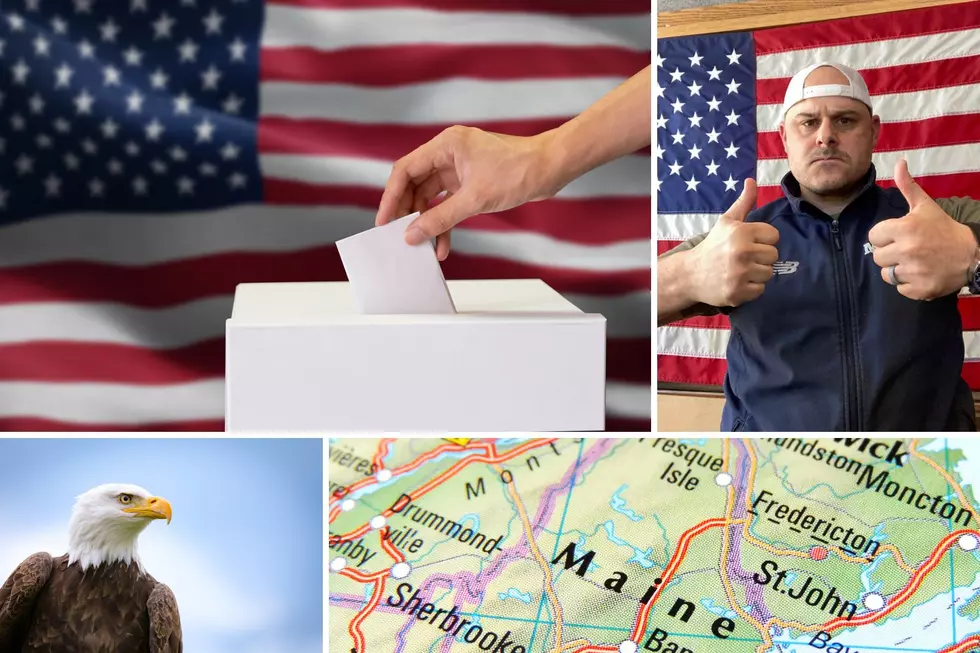 The Next Governor of Maine Should Be Cool, So Vote for This WBLM DJ
Getty Images, TSM: Canva
Let's be honest, there's a lot of uncertainty out there about the future of this state and country.
I understand that politics can be a bit of a hot button topic, and perhaps even a bit polarizing. I get it. There's very important policy issues that are being campaigned for, some that are crucial to the very existence of humanity. Now, I'm not really sure what any of them are, but I figured I would write that because it sounded good.
In Maine, the state is deciding our next governor. The choice is between the incumbent, Governor Janet Mills, who has lived in a large house in Augusta over the last four years, or former Governor Paul Lepage, who lived in that same house for eight years before her. There's also another guy running.
While many of you have already made your decision, there's countless Mainers that will go to the polls with much uncertainty. Well, I want to tell those people I am here for you.
Vote for Chris Sedenka, folks. That's me, in case you were wondering. Just call me the people's candidate. I'm a true protest vote. A candidate for the rest of us.
Why vote for me? Simply put, I have the best platform. You can see for yourself below. Let's go through some of the most important policy points that will help steer Maine into the future.
Education: It's important. You should probably go to school. We should also move the University of Maine to Portland for sports purposes.
Economy: I feel like working is good. I like lighthouses. They seem to attract people. Tourism is good, but the vacationers should be less annoying. We should do something about that.
Lobster Industry: We should keep it.
State Animal: This should be the Maine Coon Cat. I think we should consider eradicating moose, considering they kill people.
Reading Comprehension: Every child born in Maine should receive a free copy of "Blueberries for Sal."
Healthcare: I believe Mainers should stay healthy.
State Relations: We should absolutely kick Connecticut out of New England as soon as possible. Way too many Yankee fans. And have you been to Bridgeport? Yikes.
Canadian Relations: There's simply too much subpar poutine in Maine. This needs to be rectified. Also, that weird ham they call bacon should be outlawed in Maine.
Violence: I'm not a fan.
Beer Industry: The IPA craze is dangerously out of control. This state needs way more lagers and pilsners.
Marijuana Policy: I work for a classic rock station; how do you think I feel about this?
Campaign Funding Reform: I don't know, I just got bored while writing that.
And finally...
Police Reform: I do wish they would get back together. A new album from those guys would rock.
There you have it. I try to be as transparent as I possibly can. That's what you get from Chris Sedenka, Gubernatorial candidate for this great state of Maine. And yes, you're damn right I approve this message.
16 Famous People You Probably Didn't Know Were Born In Maine
From accomplished newspeople to actors and actresses to pro wrestlers, here are some very famous people that you may not realize were born in Maine
Here's 30 Maine Craft Beers to Get Lost on an Island With
Thanks to our great listeners, we compiled a list of many of Maine breweries' best beers. The ones you would love to have if lost on a deserted island.
How many of these have you had?