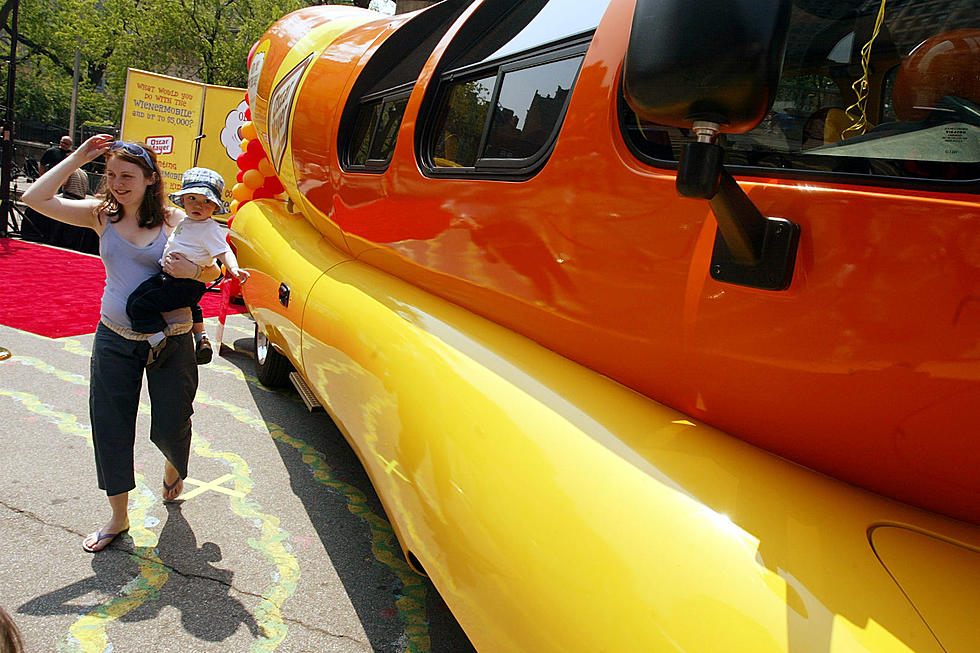 The Oscar Mayer Wienermobile Is Coming To Maine, Weiner Fans Rejoice
Getty Images
The Oscar Meyer Weinermobile is visiting Maine! Maine is full of wiener fans, grab your mustard and plan to hook up with the iconic Oscar Mayer Wienermobile on the following dates:
May 9, noon to 5: Waterville Walmart, 80 Waterville Commons Dr.
May 10, noon to 5: Augusta Walmart, 201 Civic Center Dr.
May 11, noon to 5: Scarborough Walmart, 500 Gallery Blvd.
May 12, noon to 5: Biddeford Walmart, 50 Boulder Way
The folks who drive the Wienermobile and host visits, call themselves "Hotdoggers" and they look forward to meating you. Meating, cute huh? Enjoy a tour of this piece of pop culture, you can even go inside! The Hotdoggers will be handing out wiener whistles too. The perfect stocking stuffer, I'm going just for the wiener whistles.
Fun Facts about the Wienermobile:
The original 1952 model is showcased at the Henry Ford Museum in Dearborn, Michigan.
The 1969 model featured Ford Thunderbird tail lights, had a Chevy motor home frame and got about 187 smiles per gallon :)
There are are six O.M. Wienermobiles traveling in the U.S. right now.
The Wienermobile that we'll see is a 27 foot long hot dog.