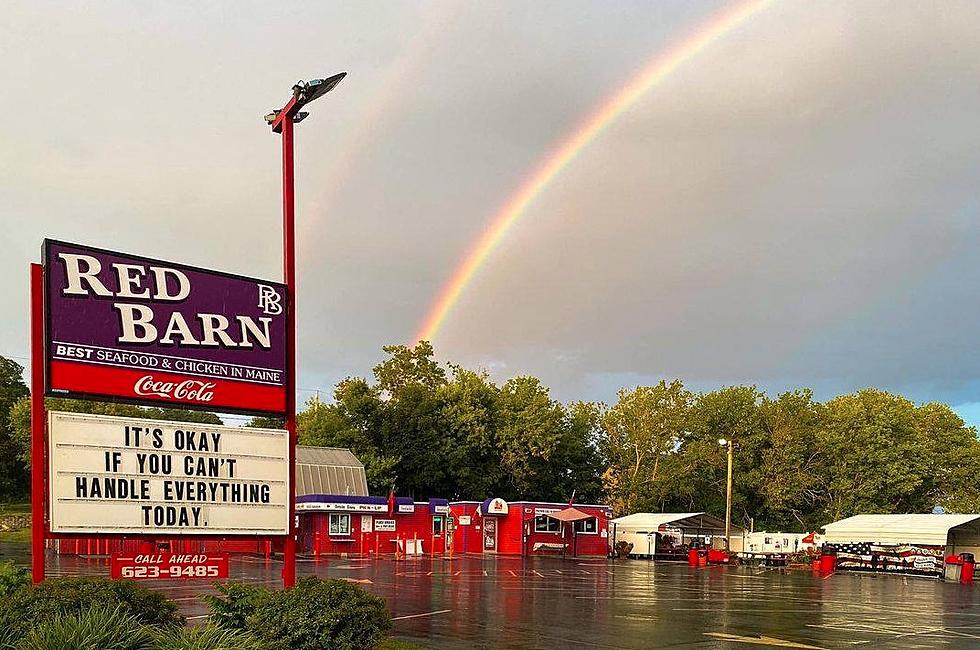 The Red Barn In Augusta Announces April Reopening Date
The Red Barn via Facebook
Here's comes a hopeful example of things getting closer to the way they once were.
After learning of a temporary shutdown that was announced in November just before Thanksgiving, here we are four months later with the news that fans of Augusta's legendary Red Barn have been waiting to hear.
The flagship location on Riverside Drive is planned to be back in business in just a couple weeks, on April 15.
Owner of The Red Barn, Laura Benedict delivered the happy message on their Facebook page yesterday.
Laura Benedict and her crew at The Red Barn in Augusta, Maine, are well-known for their great meals as well as generosity to their customers and the community.
They have a long wonderful history of hosting countless charity events over the years bringing the tally of donations for neighbors in need to over $1 million and counting.
The popular restaurant received national attention when "The NBC Nightly News with Lester Holt" brought the story of her miraculous work to with a moving segment back in 2016.
I'm proud to say that I attended Cony High School with Laura in the 1980's. I remember her super-friendly smiling face in the halls. It so great to see that she continues to light the world today.
I wish her and her team nothing but the best and I am confident that her radiant positivity will prevail through anything that might befall us. Congratulations from all your friends at the Blimp on safely being able to get back together with all your loyal customers again next month!
LOOK: Here are the best small towns to live in across America
10 Restaurants In Maine That Closed Sometime in 2019 or 2020