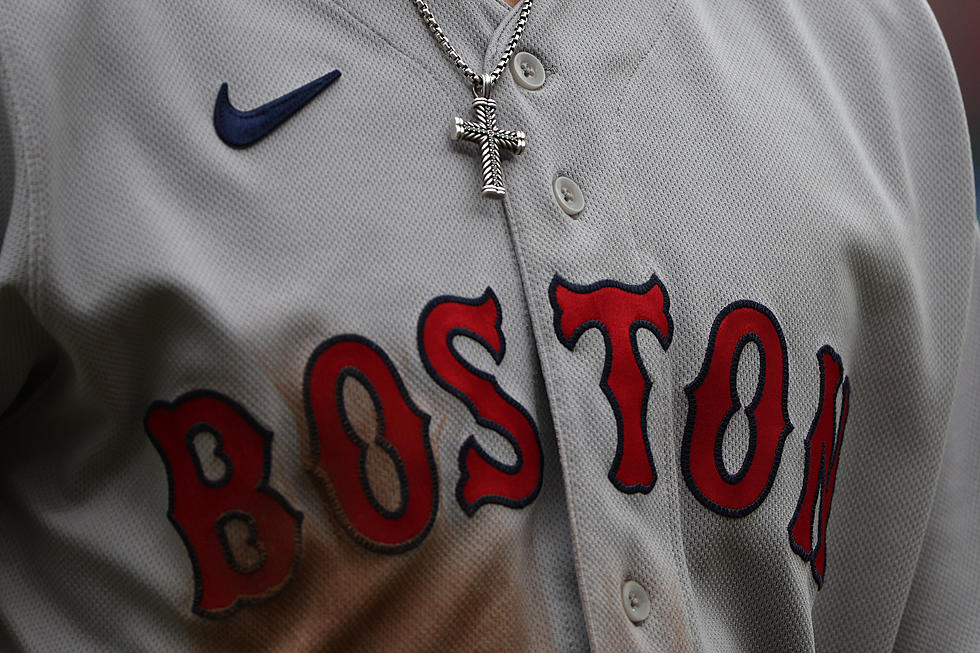 The Red Sox Attempt to Trademark the Word 'Boston'?
Getty Images
When we hear a sentence that starts with "Red Sox trade…" in the post-Mookie era, it's typical to raise an eyebrow, prepare to be hurt, then just shrug it off as business as usual for the Sox – the Ames department store of baseball.
But the team's latest initiative is at least…entertaining. For the Red Sox (founded in 1901) seemingly wanted to be the sole owners of the word "Boston."
As in, the city settled in 1625.
So…chalk up at least one win for the post-Brady New England Patriots.
An entry on the U.S. Patent and Trademark Office was uncovered that showed the Red Sox (whose owner, John Henry, once spent the day on his yacht while manager Terry Francona was fired) as hoping to own the rights to certain clothing and "entertainment services" relating to baseball.
No word on if this would also pertain to whatever it was last year's Red Sox were playing.
But in typical fashion for the team that once fired play-by-play announcer and New Hampshire native Don Orsillo without even telling him, it appears the Sox have passed the buck yet again.
The Boston Globe now reports that the Red Sox asked Major League Baseball to withdraw the trademark, with the league agreeing.
How would this have been enforced, anyway? If you play catch in your yard wearing a homemade "Boston" shirt, would Sox owner Tom Werner pause thinking on ways to salvage "The Cosby Show" and "Roseanne" and ask you for money?
If Marcus Smart – wearing a green "Boston" uniform – slides on the floor headfirst, would Wally the Green Monster write a ticket for his green-haired brethren?
If the team is that concerned with the letters on the uniform, maybe they should just start with spelling "Socks" right.
Or as one of my family members suggested: spell "Sox" with a U.
Former Red Sox 1st Baseman's Massachusetts Mansion on the Market
15 Things You Can Legally Bet On in Massachusetts
From sports to entertainment to even food, there are plenty of ways to role the proverbial dice.