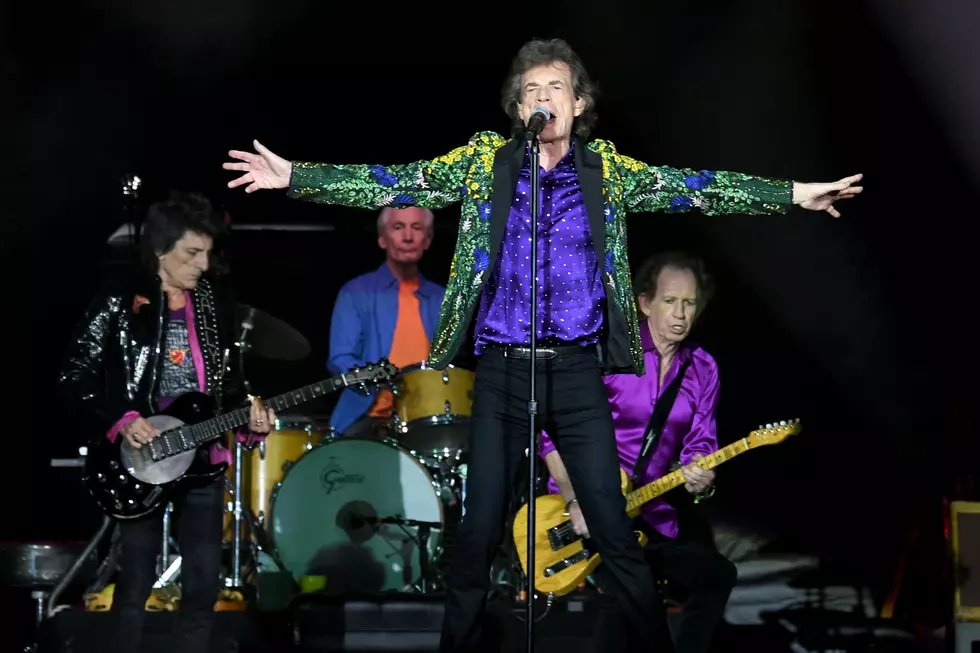 The Rolling Stones Now Have A Rock From Mars Named After Them
Getty Images
When the InSight robotic lander touched down on Mars November 26th, it's thrusters caused a little rock to roll about three feet. It was the furthest anything has moved during a landing and the NASA guys decided to name it The Rolling Stones.
Robert Downey Jr. made the announcement at the Stones' Rose Bowl concert on Thursday. This is the make up show because Mick's heart surgery this spring caused them to reschedule. BTW, you would never know he just had surgery or that he's 76, he still has the moves like Jagger! The Rose Bowl happens to "a stones throw" from NASA's Jet Propulsion Laboratory.
Mick, Keith, Charlie and Ron are all excited about the martian rock, and it takes the sting away from them not having a star on Hollywood Boulevard. Mick claimed he had spent some time trying to find one.