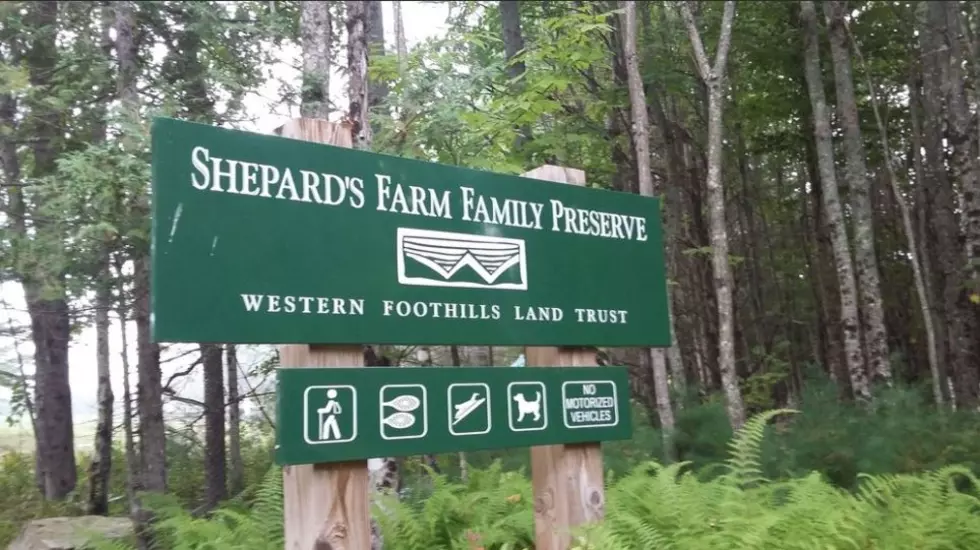 There's an Awesome Hike at Shepard's Family Farm Preserve in Norway
Maine Trail Finder
If you know the Detert family, say thanks. They donated the 20 acres known as Shepard's Family Farm Preserve.
The family donated the land to say thanks for the many happy decades they spent in the Norway community.
According to the Western Foothills Land Trust, the land has a rich history and has belonged to a lot of notable local figures: Henry Rust, Benjamin Witt, Joshua Crockett, Charles Freeman, John Shepard, and Bill and Jan Detert.
This is cool! It's open year round (leave the four wheeler at home). Great for sledding, XC skiing, snowshoeing, and kite flying . The Preserve is perfect for young families, dog walkers, star gazers, and picnickers.
There are 4.5 miles of free trails that are easy to moderate. Pets are welcome at this great area in Norway. There are plans to expand the trails to connect Shepard's Preserve with the Witt Swamp Preserve to the east.
If you are looking to get away...clear the ol' noggin, check out the Shepard's Family Farm Preserve.
9 Amazing RV Parks and Campgrounds