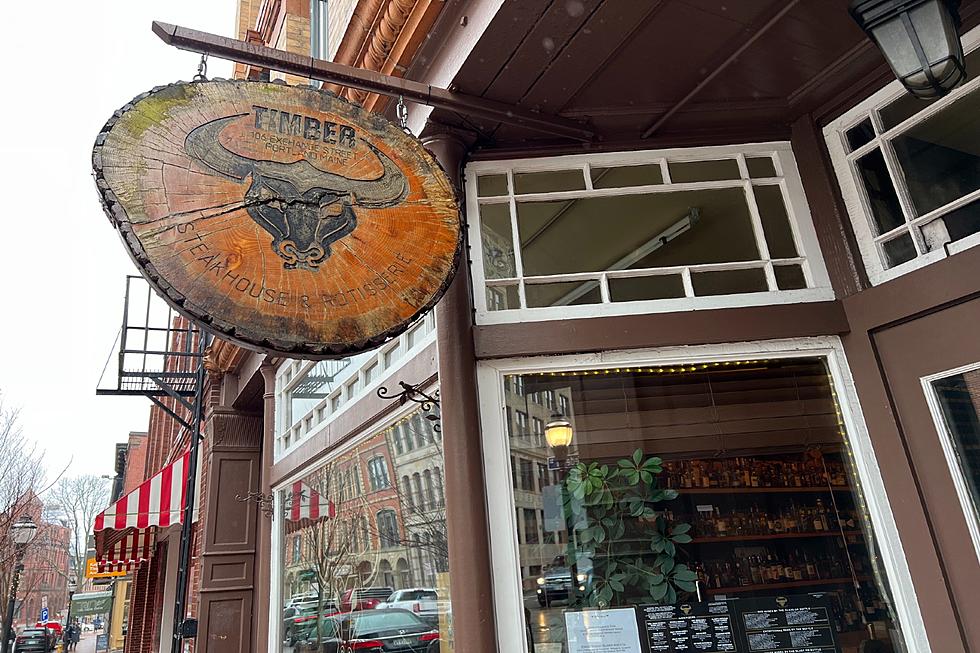 Timber Steakhouse in Portland, Maine to Become New Bourbon Bar
Townsquare Media
All across major cities in the United States, one of the most tried and true restaurant concepts is a steakhouse. There's something about a perfectly cooked steak and some delicious sides that make people feel at home anywhere they go. This makes Portland, Maine a unique case study. For the last 8 years, Portland has been home to only TWO steakhouses despite being a culinary destination. Pretty soon, it'll be down to one.
Shared on Facebook, Timber Steakhouse has announced that they'll be shutting down their steakhouse concept as of Saturday, March 26th. They'll take about 10 days to remodel and then plan to reopen under a new concept: a bourbon bar and lounge. Timber plans to redesign the entire dining area, complete with plush chairs and couches as well as cocktail tables.
But will there be steak? The short answer is no. Timber plans to unveil a new menu with items that pair with bourbon. In their Facebook post, they mention that the menu will feature delicious appetizers but also some high-end options like caviar, pate, as well as meat and cheese boards. Some things won't be changing from their steakhouse concept, as they plan to continue to offer a variety of cocktails, wines, and beers on tap.
With the change in concept for Timber, Portland's one remaining steakhouse will be The Grill Room, located just a few doors down from Timber along Exchange street. Timber Bourbon Bar and Lounge is expected to open on April 5th.
19 of Portland's Oldest Bars and Restaurants That Have Stood The Test of Time
Before Portland, Maine become a trendy foodie town, there were still dozens of incredible restaurants that laid the foundation for what the city is today. Many have closed over the years but a handful have stood the test of time and continue to thrive today.
Remember These 80's and 90's Maine Dining Experiences?
It's always fun to look back and remember some of the wonderful experiences we had in the past. And, if you're like me, you absolutely love reminiscing about food and great meals.
Here is a list of 20 great restaurants and dining experiences that many Mainers likely shared with me from the 1980's and 1990's.