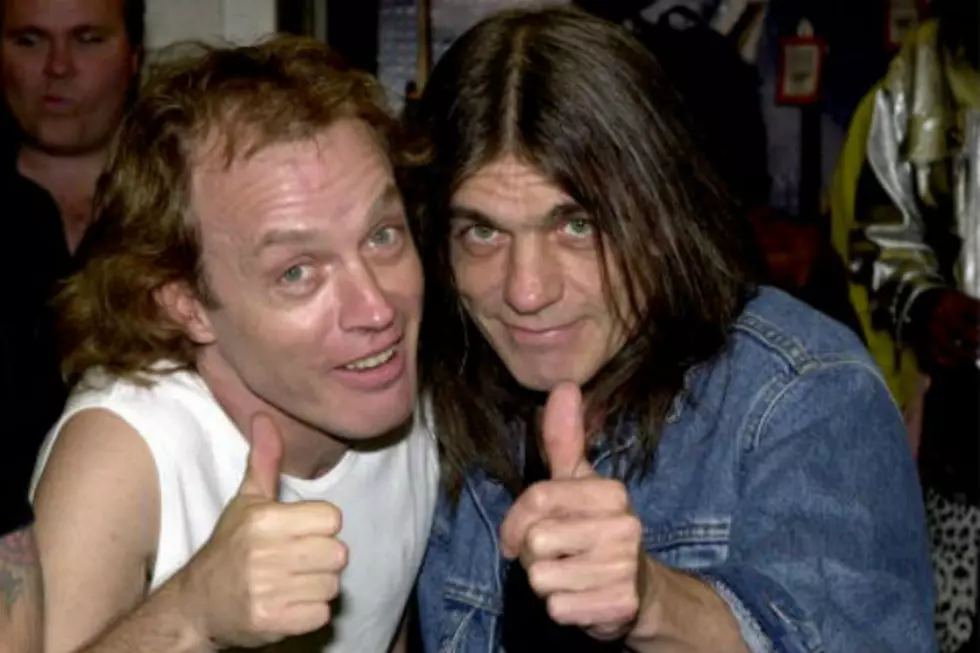 Getty Images
It's pretty safe to say that AC/DC is one of Blimpville's most favorite live rock acts, selling out every time they've been to the Civic Center. 27 years ago, 'The Thundah from Down Undah' came back to Portland for their 6th sold-out night since their first concert at the CCCC in 1985.  On November 13,1990, AC/DC brought The Razors Edge Tour to Blimpville. My wife Sherry and I were newlyweds and made sure we included this show as part of our honeymoon. Our mutual love of AC/DC is just as much of a bond today as it was when we first met. Awwwwww…right? This AC/DC concert was also the return of Malcolm Young (nephew Stevie Young filled in last time) and the introduction of Chris Slade on drums. They dropped AC/DC fake bills from the lighting trusses during Money Talks and we grabbed handfuls…still have a few at home today.
Check out what they played!
And listen to the whole show from YouTube user, Tyler B!
See MoneyTalks live at Donington from the Razors Edge Tour watch the bills fall!