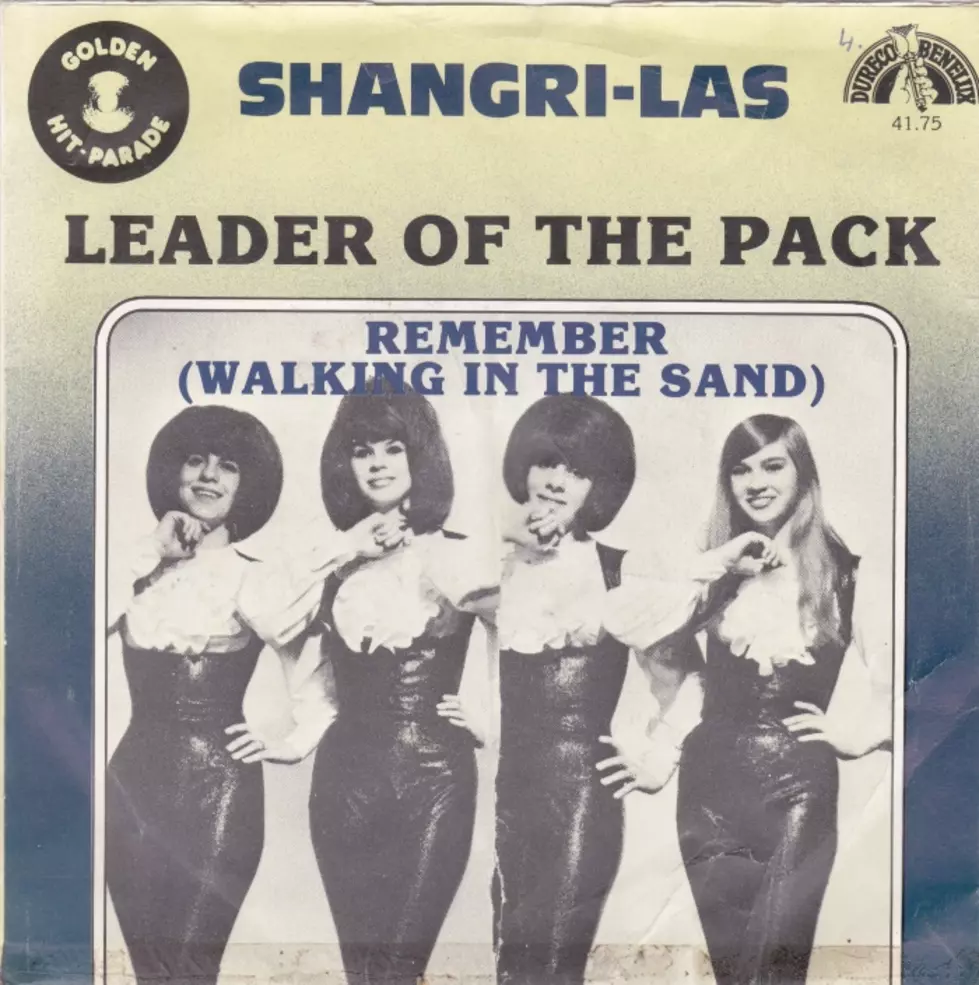 Tommy's Coffee Break Calendar for November 28th
(Courtesy of Red Bird/Mercury Records)
11/28/1964 (54 years ago today) - The Shangri-Las went to No. 1 with the (definition of a) classic single (if ever there was one), "Leader Of The Pack" -- When released over in England, however, the song was denied airplay by the BBC (banned, in other words) because of its "gruesome subject matter" -- Weirdly though, it did end up on the British charts on no less than three different occasions(!): No. 11 in 1965 (with no radio assistance), No. 3 in 1972 (by which time the ban had been lifted), and again in 1976 when it went up to No. 7! There's a lesson in there somewhere, we just don't know what it is...
11/28/1987 (31 years ago today) - Critics darlings and alternative rock heroes R.E.M. enter uncharted territory by actually entering the singles charts for the very first time: "The One I Love" (from their fifth studio LP, 1987's "Document") cracks into the Billboard Top Ten, and, if we're being honest here, it sorta marked the beginning of the end for 'em when ya think about it...
11/28/1943 - Happy Birthday to one of America's greatest and over-the-top talented songwriters, singer and piano-wiz Randy Newman, 75 years old today -- Although best known in recent years for his Academy and Grammy Award winning Disney work ("If I Didn't Have You" from 2002's "Monsters, Inc." and "We Belong Together" from 2011's "Toy Story 3" which makes us cry every time we watch it but we keep going back anyway...), it was Randy's cult-status across a string of beyond-totally-unique 1970's albums that make him extrar-special: the twisted, dark and cynical masterworks "12 Songs" (1970), "Sail Away" (1972) and, especially, the fantastically scathing "Good Old Boys" (1974), all boasting some of the most brilliant-and-funny-and-sad-and-happy-and-deadly-right-on excursions into American history that anyone has ever recorded. Gotta trust us here, you're seriously missing out on some of the coolest songs in American music history if you have yet to listen to this stuff. Amazing, really...
Share your plinkety-plinks with the Calendar here on our web site and on the WBLM Facebook and Twitter pages with the hashtag #TommysCoffeeBreak.
"...just sing about Jesus and drink wine all day/It's great to be an American...", xoxo!