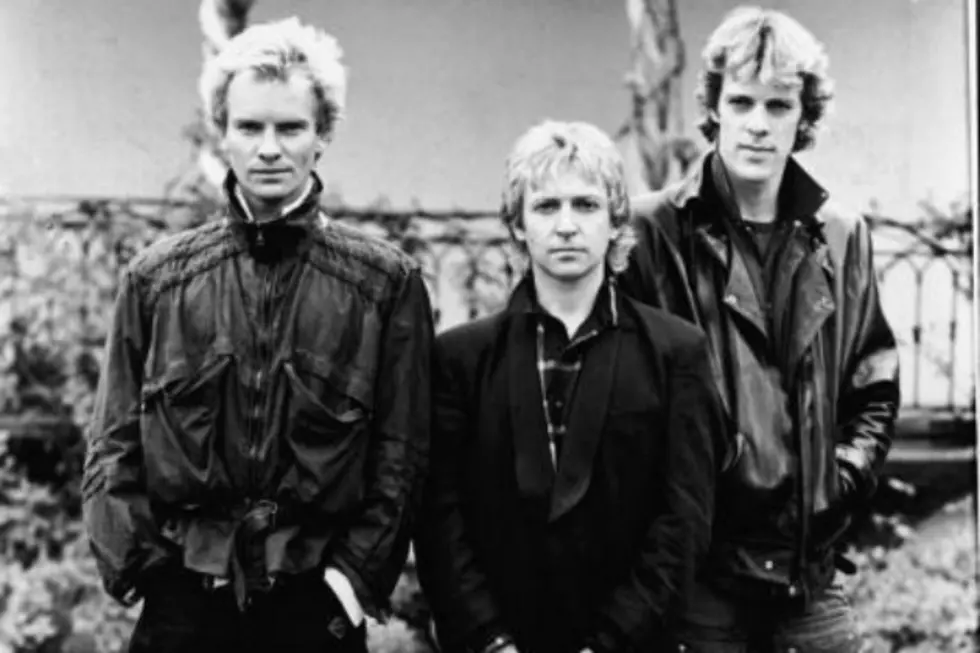 Tonight's WBLM Mini-Concert [VIDEO]
Express Newspapers/Getty Images
34 years ago today, the Ghost in the Machine Tour arrived in Portland, Maine!  The Police released their fourth album in 1981 featuring  the hit singles Spirits in the Material World and Every Little Thing She Does Is Magic. Ghost in the Machine included synthesizers and horns, a departure from the raw three-piece power of the the first two albums, Outlandos d'Amour and Reggatta de Blanc. The show on April 15, 1982 at the Civic Center was sold-out! Sting came back a few more times but this was the only Portland appearance ever by the Police. Reggae legends Black Uhuru opened.
Join us tonight at 6:20 for live Police on the WBLM Mini-Concert!
Watch Sting, Andy, and Stewart at their best live in '82 with a horn section skanking Demolition Man.