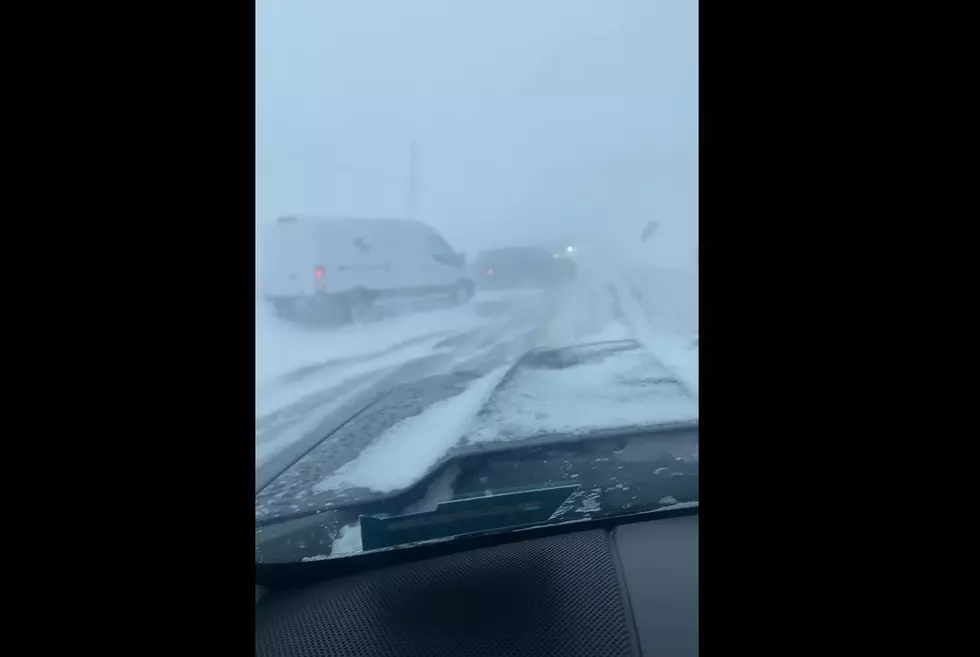 WATCH: Frightening Dash Cam Video From Today Up In The County
Nichole Smith via Facebook
Just like you, I woke up to howling winds rattling the bedroom window today. This was one of those mornings when the dogs refused to step out into our fenced in yard to take care of business. I held the door open and they just looked up at me with their ears back and tails sheepishly tucked between their legs.
When I got out of the shower, the urine spray was immediately put to use after discovering more than one puddle near the corners of the couch and living room chairs. Thankfully, we don't have carpet.
You know what?  I don't blame the dogs for not wanting to go out either. Would you shuffle over to a tree and take a leak with that subzero gale attacking your skin?  I think not. That really was the biggest problem I ran into because of the weather today. And hey...at least we had some sunshine.
Up in Aroostook County things were much worse.
Unfortunately, most of us have likely experienced the sudden horror of a whiteout while driving on the highway in Maine.
That's exactly what Nichole Smith captured on dash cam video this morning during her ride from Mars Hill to Presque Isle.
The video is only about 30 seconds, but it seems to last longer than that because of all the other vehicles that appear out of this terrifying squall of wind and blowing snow.
I must say, it appears that Nichole has nerves of steel on this surprise obstacle course and she in fact is a fantastic winter driver...a wicked Mainah for sure!
Here's a more of today's nightmare driving photos and videos from the Maine State Police. They've also included good reminders of what to do if you are on the road in these treacherous conditions too.
Everybody be careful out there!
Look Out for These 5 Kinds of Drivers in Maine Snow
See the Must-Drive Roads in Every State