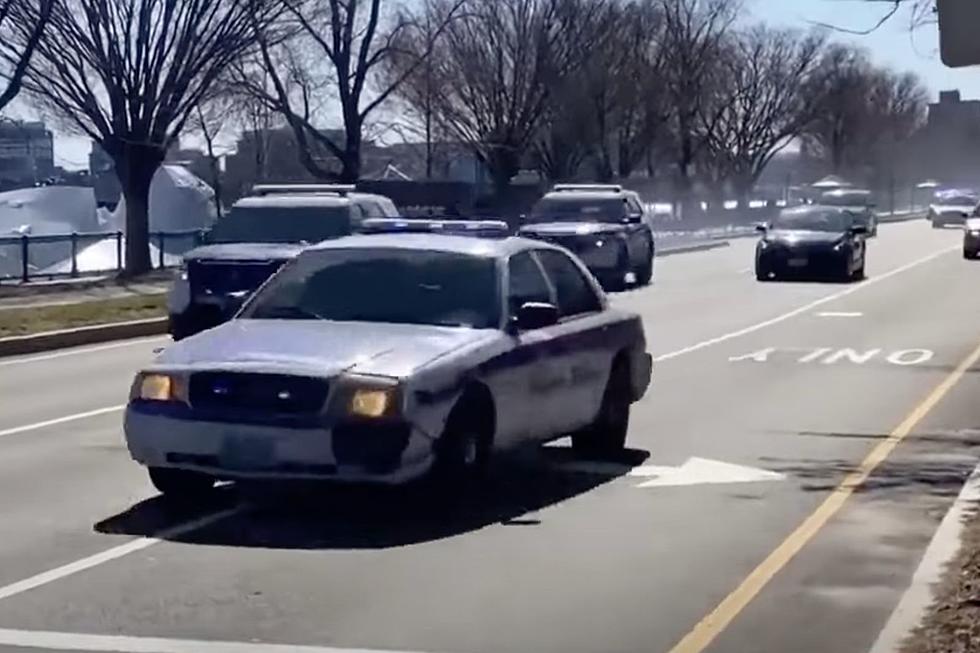 WATCH: Movie Starring Matt Damon and Casey Affleck Films Police Chase in Boston, Massachusetts
WCVB Channel 5 Boston via YouTube
It's always cool to see celebrities in their element here in New England.
If you were in or near Boston the other day, you probably heard of some exciting Hollywood happenings over in Cambridge.
Earlier this week, the town was flooded with countless cast and crew members working on an upcoming movie called The Instigators, starring Matt Damon and Casey Affleck.
According to IMDb, the film is about two robbers who "go on the run with the help of one of their therapists after a theft doesn't go as planned." The heist thriller began shooting earlier this year in the Boston area, most recently on Memorial Drive.
As mentioned in the above Facebook post from the New Hampshire Department of Safety, the scene happened to be a police chase, and even featured a mock cruiser from the NHPD.
The below WCVB video shows some pretty awesome footage of the 25 police vehicles in action. The reporter explains that Memorial Drive was shut down for five hours while the scene was shot, and that other parts of the city, like Bova's Bakery on Salem Street, were also used as filming locations. In all, 200+ crew members have been present in the Boston area. Teamwork really does make the dream work.
At the time of this writing, it's too soon to know when The Instigators will premiere, but we're so excited that for at least some of the scenes, the backdrop will feature the Bay State.
Here are some other celebrities that have been spotted in Massachusetts and New Hampshire.
26 Celebrities Spotted in New Hampshire and Massachusetts
10 Celebrities You're Most Likely to Encounter in New Hampshire