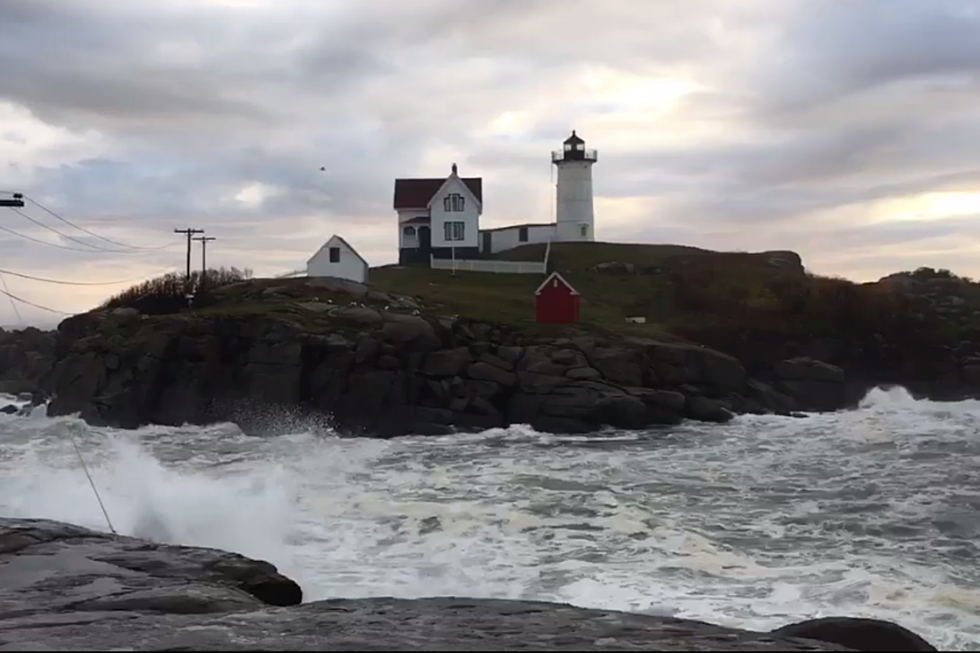 WATCH: The Nubble Lighthouse in Southern Maine's Stormy Surf
York PD Facebook
Our friends at the York Police Department have captured some great coastal footage of a rough sea in Southern Maine during our rarely occurring heavy wind and rain storm.
One of the most beloved lighthouses in our region is the Nubble. Check out this video of it standing majestically with the angry surf smashing all around and the sun starting to come in the background. Just beautiful. Thanks York PD!
And here's the waves crashing onto the shore at Short Sands Beach!