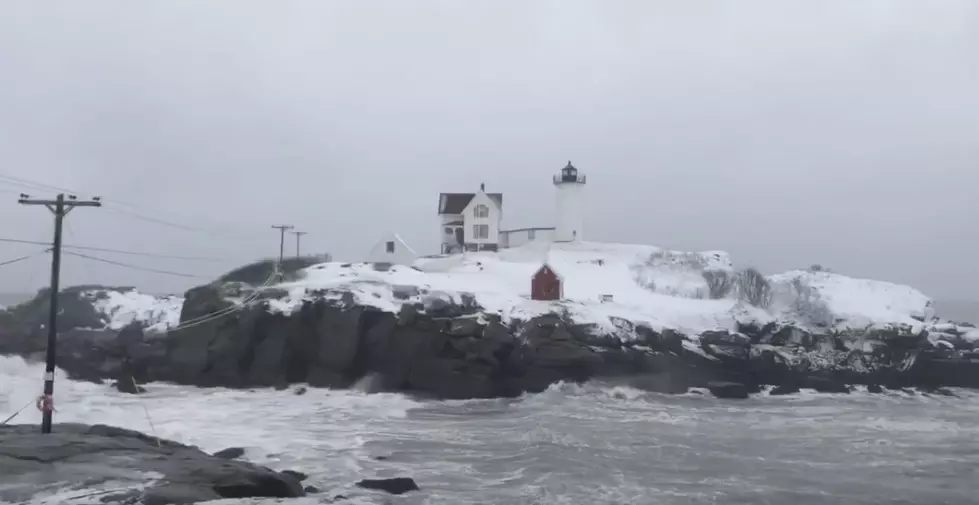 WATCH: Winter Storm Causes Havoc at Nubble Lighthouse in York, Maine
York Police Department via Facebook
The winter storm that dumped some 10-15 inches of snow on parts of the Seacoast overnight Monday and into Tuesday is wreaking havoc over at the famous Nubble Lighthouse in York.
A video shared by the York Police Department shows waves violently crashing on the coast, as well as whipping winds having their way with the surf.
Enter your number to get our free mobile app
Here's what the York Police Department had to say about the unsightly weather near the popular tourist attraction:
Very windy and cold at the Nubble. This video was taken just now. Hopefully by posting this you won't be driving up here to see it. Stay home and stay safe.
The location, also known as the Cape Neddick Light, sits on Nubble Island at Cape Neddick Point. The Cape Neddick Light Station was commissioned by the United States Congress in the 19th century and has been operating since 1879.
According to TripAdvisor, the Nubble is thought to be the "most photographed" lighthouse due to its proud standing over the Atlantic Ocean.
The lighthouse itself is not accessible to the public, but there is a park nearby that is overlooked by the structure called Sohier Park. Parking is free and there is even a gift shop in the area, the proceeds of which go to the park and lighthouse.
TIPS: Here's how you can prepare for power outages