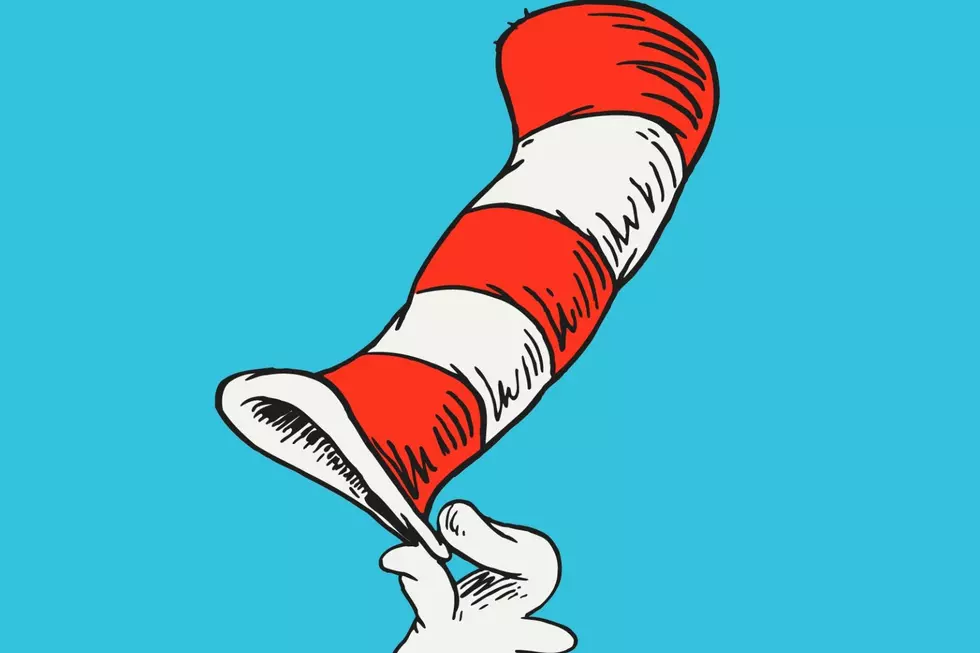 Who Knew the Colorful, Interactive World of Dr. Seuss is in Massachusetts?
Dr. Seuss via Facebook
I had no idea, did you?  There is an actual Dr. Seuss museum, including interactive stations, right here in New England.  What a perfect family getaway with the kiddos any time of year, but most definitely in the winter.
I mean, I guess there should be since Theodor Geisel, otherwise known as Dr. Seuss, is from Springfield, Massachusetts. When you're ready, this interactive, colorful world filled with life-sized attractions, books, movies, and fun, along with a sculpture garden, is waiting.
The Amazing World of Dr. Seuss Museum is two floors, with interactive exhibits exploring Dr. Seuss's Massachusetts' life, where everything is family friendly.  I mean, we're talking Dr. Seuss, so the exhibits provide a look inside this cartoon world for kids that adults love just as much.
The museum says everyone can experiment with sounds and vocabulary, play rhyming games, and even invent your own stories.  The interactive stations include a giant marble maze, a bakery, Whoville, and the Lorax recycle game.  There's also the Cat's Corner with a craft of the day.
The second floor, curated by Geisel's two step daughters and great nephew, recreates Geisel's studio and living room (with the furniture and art materials he actually used) and features never before publicly displayed art, family photographs and letters, and the original Geisel Grove sign which used to hang in Forest Park.  You can even find Theophrastus, the toy stuffed dog Ted Geisel's mother gave to him when he was a boy in Springfield.
According to Wikipedia, Dr. Theodor Seuss Geisel was born in Springfield in 1904, attended Dartmouth College in New Hampshire, and passed away in San Diego in 1991.
Click here for all the info you need.  And by the way, the Amazing World of Dr. Seuss Museum is part of the five Springfield Museums collection, so you can visit all with one ticket.
LOOK: Here's where people in every state are moving to most
LOOK: 23 astronomical events to look out for in 2023
Sta



cker
compiled a list of 23 astronomical events to observe in 2023 using a variety of news and scientific sources.