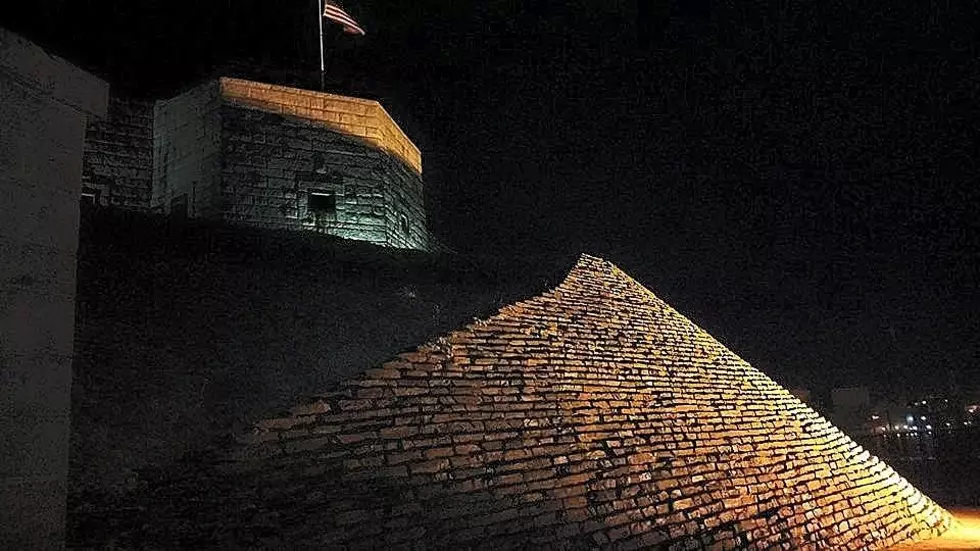 2021 'Fright At Fort' at Fort Knox Has Been Canceled
Townsquare Media
An annual spooky attraction will not be taking place this year, due to COVID-19.
For the second year in a row Fright at the Fort at Fort Knox in Prospect has been canceled. The announcement was made Monday, September 13, on Facebook. The Friends of Fort Knox say they the current COVID-19 environment is cause for postponing the event again this year.
Organizers say this year "the current COVID-19 environment has made it too challenging to hold a production of Fright worthy of its past and reputation. Thank you to all who supported Fort Knox over this season and in the past. Since we rely heavily on volunteers, anyone who wanted to be part of Fright 2021 is welcome again next year by writing info@fortknoxmaine.com."
The three weekend event is Fort Knox's biggest annual fundraiser. Roughly 10,000 visitors visit the spooky attraction each year. The 2018 Stephen King theme brought in a record setting 15,050 visitors over the five Fright nights. The Friends of Fort Knox hope to bring the event back in October 2022.
Spooky fun is still taking place at the fort in October. Fort Knox plans to host a night of ghost hunting on October 2. The night of ghost hunting is guided by 207 Paranormal. Paranormal investigators will guide participants to the fort's ghostly hot spots, and provide all the ghost hunting equipment. The event is limited to only 30 people. Tickets must be purchased in advance. All of the money from Ghost Tours goes to Fort Knox.
30 Haunted Places of Maine
The Scary Stories of 10 Maine Multiple Murderers & Their Victims
Let's explore some of the darkest stories from Maine's criminal history.