A Halloween Costume for Your Lizard! [PICTURES,OH YES]
Etsy.com
Halloween is the perfect time for letting your pet live out their secret fantasies! It's no coincidence that your neighbor's husband is a cheerleader every year. I'm cruising Etsy for the best of the best of Halloween costumes for your bearded dragon and much more! Checkout PamperedBeardies on Etsy for terrific outfits for your dragon. This one is so cool that it was featured during Shark Week! The owner, Sarah Sutherland, also has a link to her rescue site Sarah's Bearded Dragon Rescue.
If your dragon is a Star Wars fan, you're in luck!
I wonder if they are working on the gold bikini version?
I have two dogs and a cat, but if I had a dragon, I would definitely dress him up as a cowboy.
Can't you just picture little dude singing "Home on the Range" while eating beans by the campfire?
Don't let your bearded lady's hula lessons go to waste. She can "Nikki Hoi" 'till the witches come home in this cutie number!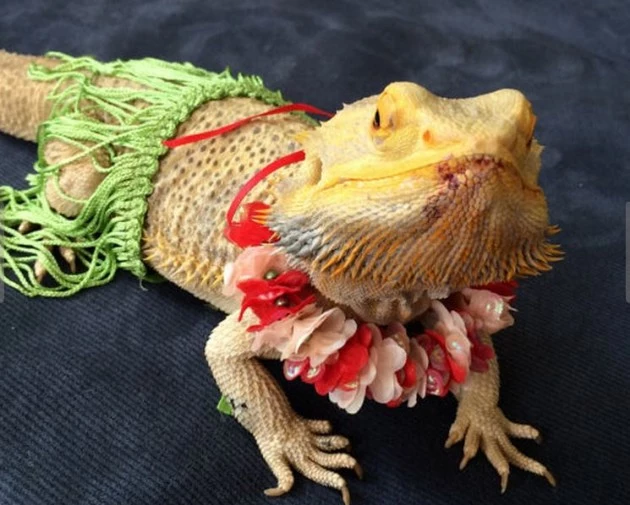 Do you dress up your dragon? Comment on our Fan Page or tweet #dragonshark.
I might just dress as a dragon this year, I have been inspired.