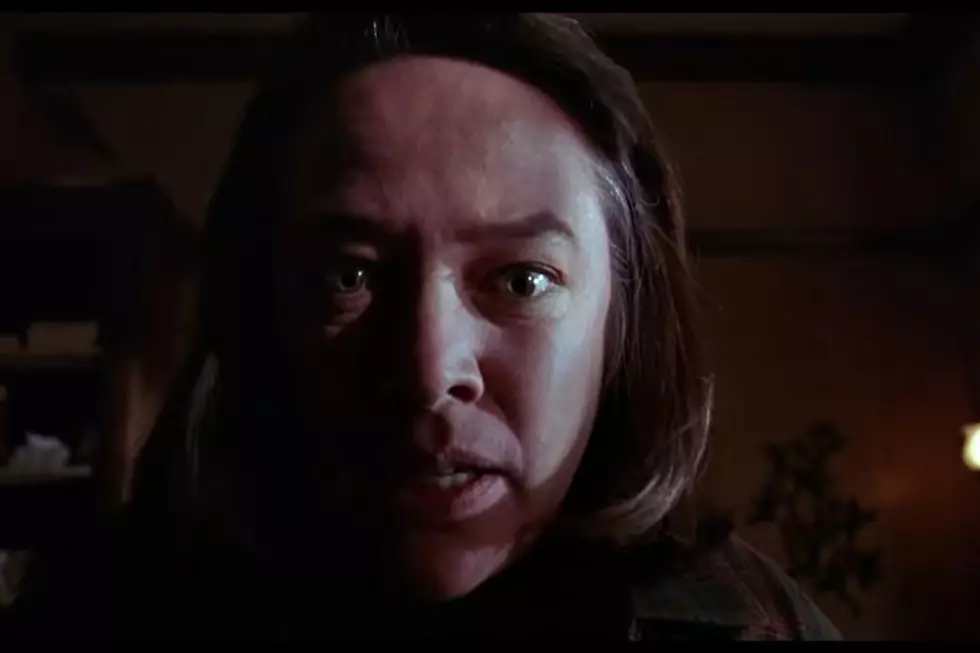 A Maine Performing Arts Center Takes to the Stage for Stephen King's Thriller, 'Misery'
ScreamFactoryTV via YouTube
What, in my opinion, is one of the best Stephen King novels turned into a movie is going to be performed on stage in the very state where King wrote it.
Stephen King's Misery is being presented at the Schoolhouse Arts Center in Standish with four shows from January 26 to 29.
The Schoolhouse Arts Center gets its name because it is in the building that used to be the former Standish High School on Richfield Road just off Route 114.
Stephen King published Misery in 1987 and Hollywood quickly jumped on it for a movie adaptation in 1990, directed by Rob Reiner and starring Kathy Bates and James Caan. Bates performance as Annie Wilkes won her an Academy Award, Golden Globe and three other prestigious awards in the category of Best Actress.
Annie Wilkes is an obsessive fan who holds author Paul Sheldon (Caan) captive and forces him to rewrite the finale of his Misery book series. There's one particular scene in the movie that leaves everyone cringing the first time they see it. That scene is even worse in King's book. You know the one right?
Stephen King has gone on to say that he thinks Misery is one of the top 10 film adaptations of one of his novels.
Now it has been adapted for the stage by William Goldblum and will be performed at the Schoolhouse Arts Center starring Carmela Castro, Jeff Christo, and Randy Hunt and directed by Zachariah Stearn.
I'm super curious to see how they do "the scene" on stage.
Tickets are going fast though, so don't miss your chance to see this in person. Get your tickets now at schoolhousearts.org.
13 Movies Filmed in Maine
Maine is not new to Hollywood. Many movies have been filmed in Maine since 1956.
[carbongallery id="63bda76a43373f3723ede51"]