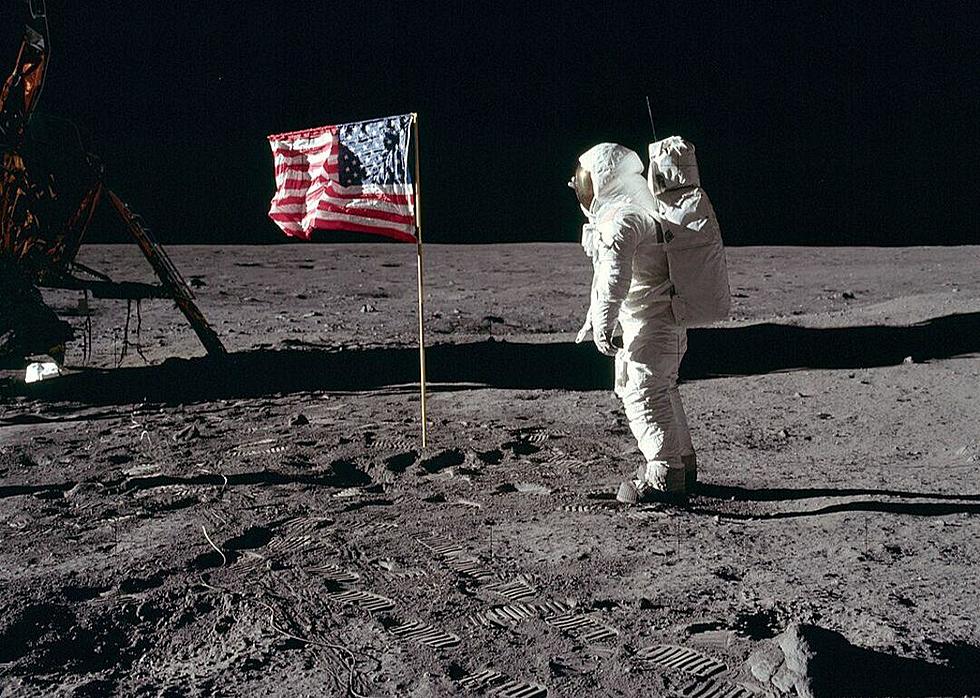 A Mainer Could Be The First Woman On The Moon
NASA / Neil A. Armstrong
According to National Geographic, an astronaut from Maine could be the first woman to walk on the Moon.
For the last few years, NASA has been working hard on the program that would allow humans to return to the surface off the Moon - a place we have not been in over four decades.  And, also one of the stepping stones that will allow us to visit Mars.  It looks like we are getting closer to that return to the Moon.
NASA has announced the first eighteen astronauts to be assigned to the Artemis Program, the 21st century equivalent of the Apollo Program of the 60s and 70s
One name of the list is going to be familiar to many people from the State of Maine: Jessica Meir!
The Caribou native who last year participated in the first all-female spacewalk is one of the eighteen on the list.
At this time, none of those astronauts has been assigned to a specific mission.  As a result, we don't know in what order they will fly to the Moon, but there is a decent chance Meir could be the first woman to walk on the surface of another celestial body.
Also on the list of eighteen, made up of nine men and nine women, is Meir's spacewalking partner Christina Koch.  Koch, during her recent trip to the International Space Station, just set a female space mission duration record.  She spent 328 days on the ISS.
In a recent interview, Jessica Meir was asked how old she was when she decided she wanted to be an astronaut.  She said:
I distinctly remember drawing a picture of an astronaut standing next to the flag, the American flag on the surface of the moon. It wasn't just me in space; it was actually me standing on the surface of the moon. So I think for me, that has always been this dream mission—this driving exploration and curiosity.
When could we see a return to the Moon?  Like Apollo, the first Artemis mission would test the ship's systems in Earth orbit.  The second flight would go to the Moon and come back.  The hope is the THIRD Artemis mission would actually land on the Moon.  That mission could happen as soon as 2024!
Field Trips Every Maine Kid Went On