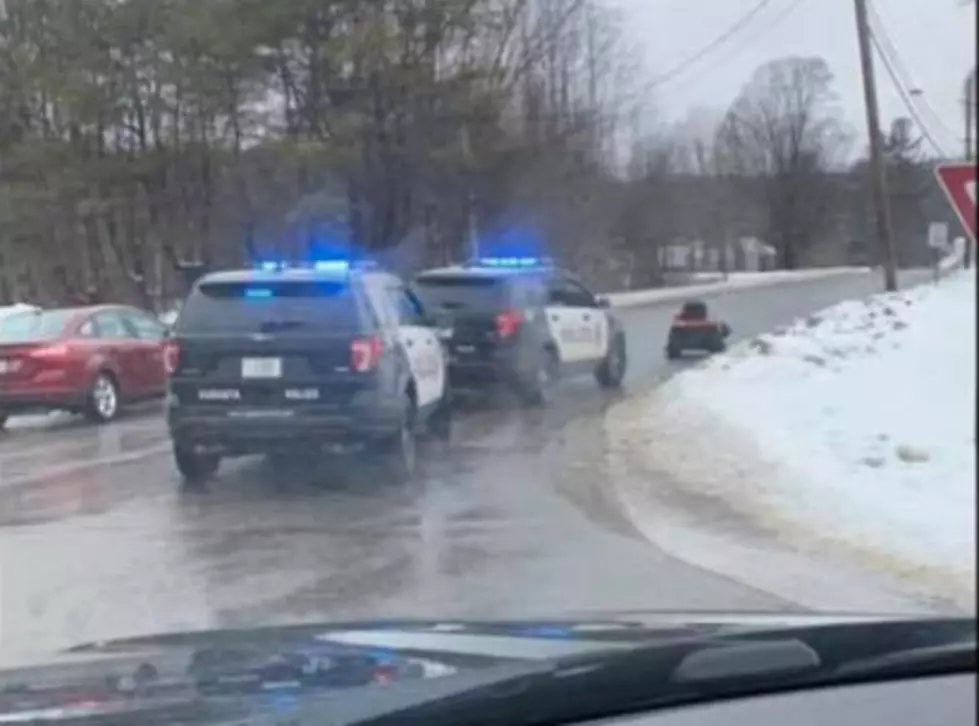 Augusta Police Remind Us That You Can Get An OUI On Lawnmowers
Augusta Police Dept. via Facebook
It must be okay for me to drink a beer while I'm riding my Cub Cadet in the backyard, right? There is after all, a cup holder for my can. While that might be okay on my lawn, you still can't cruise around crushin' cold ones on the road.
According to a post on Facebook from the Augusta Police Department, they do arrest people for OUIs on riding lawn mowers more than we might think. They just normally don't come across anything like this in February.
We can't see the front of the lawn mower in the photo, but maybe there's a little plow on it. Otherwise, why ain't that rig in the shed for the season?
Well anyhow, in all seriousness, don't drink and drive. Even if you get the sudden urge to take the riding mower for a spin in the middle of winter, do it sober.