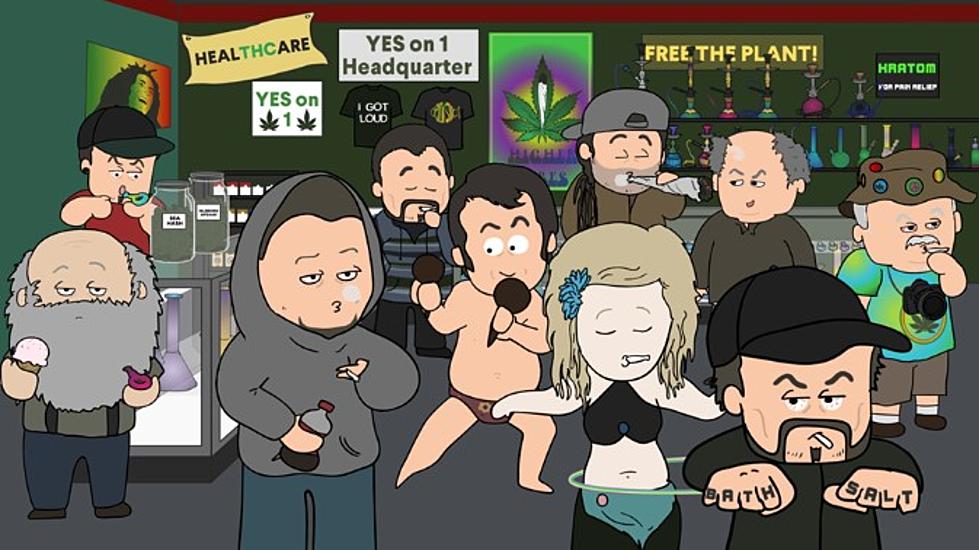 New Third Episode Of Maine's 'Temp Tales' Comes Out This Month [NSFW]
O'Chang Comics/Facebook
If you are feeling like there's no fun left in the world this summer, our good friends at O'Chang Comics in Rockland are here to rescue us from boredom with hilarious new cartoons loaded with wicked dirty Mainah talk.
They really nail their depictions of all the colorful stereotypes we all know around these parts.
Just take a good look at the new artwork above and you'll be reminded immediately of somebody you've seen in our delightfully weird state, or maybe you even see yourself.
O'Chang Comics consistently take us into a world of wicked dubbahs that are chuggin beers, puffin' bowls, and sometimes gettin' the job done, an exaggeration of life in Maine...or is it? You be the judge.
Late in 2017, the exciting news was announced that the ambitious plan for their first full-length animated feature titled, "The One Strain to Rule Them All". It has been since been retitled, "The Great Lost Strain". Needless to say, there are no lack of "smokie breaks" in a Temp Tales movie.
The movie is being released in 3 parts. The first one came out in June and episode 2 was released in mid July.
Here's some great news! O'Chang has just announced on their official Facebook page that Episode 3 of The Great Lost Strain will be coming soon.
In case you haven't seen it the first two episodes yet or you just want a little refresher before the new one comes out this month, here are both for your fackin' amusement.
What the frig ya waiting for? Let's get after it!
TEMP TALES: THE GREAT LOST STRAIN EPISODE I [NSFW]
TEMP TALES: THE GREAT LOST STRAIN EPISODE II [NSFW]
13 of the Most Bizarre Names of Maine Towns