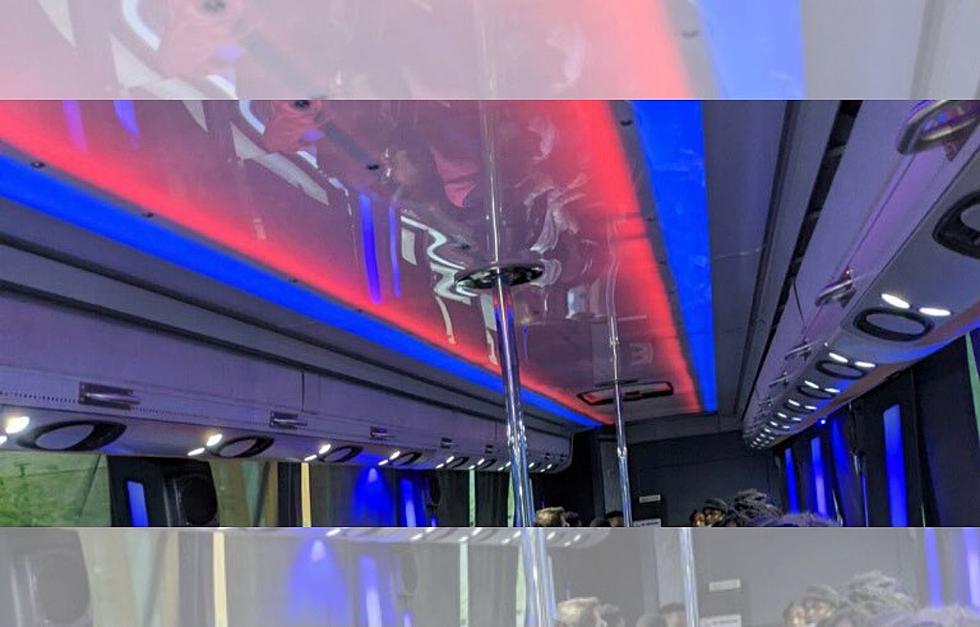 Boston Students Take Field Trip in Bus With Stripper Poles Due to Driver Shortage
@mayersteach via Twitter
ISO: Bus Drivers
One major side effect of the pandemic is a nationwide desperation for workers. With the school year being in its first month, finding bus drivers has been a giant hurdle.
Alternative Options
One school district in Baltimore made headlines after offering a $250 incentive for parents to drive their kids to school as reported by KCTV. The reality is that this is impossible for the majority of working parents.
Earlier this month, WGME reported that a notice was set out to parents in RSU #4 that there simply wasn't going to be bus transportation for a few days and parents would have to make arrangements or the students would have to participate in remote learning.
In West Paris, the new superintendent Monica Henson is working to get her CDL to help out according to WMTW. She states that she is hoping to lead by example.
Party Bus
Massachusetts is struggling just as much as Maine finding drivers. One class was set to head out on a field trip, but with no drivers, they had to seek alternative options.
According to the now-viral thread on Twitter, a charter bus had been booked but fell through. At that point, it was either disappoint the hundreds of kids and not go or seek another option.
The only option left? A party bus. Something one would typically book for a bachelor/bachelorette party. Not an educational adventure. The bus was complete with lights and stripper poles.
The teacher behind the trip and the Twitter thread, Jim Mayers, said the best part of the situation was a student asking him if it was a real stripper pole as they had never seen one before. Neither had Mr. Mayers.
While a funny story it does shine a light on how dire the bus driver shortage situation is nationwide.
Family Friendly Day Trips From Portland, Maine Your Kids Will Love
Looking for something fun to do with the family but want to stretch your legs outside of Maine for the day or weekend? Here's a list of fun spots for you and your family to enjoy that could easily be done as a long day trip or a quick weekend away. Everything on this list is within x hours of Portland.
For reference, when putting in Portland, Maine on Google Maps, it places the street view guy at Portland Town Hall. Depart time is being set at 8:00 am on a Saturday in June to account for traffic.
Did your favorite make the list? Anywhere new you plan to check out?
See How School Cafeteria Meals Have Changed Over the Past 100 Years
Using government and news reports,
Stacker
has traced the history of cafeteria meals from their inception to the present day, with data from news and government reports. Read on to see how various legal acts, food trends, and budget cuts have changed what kids are getting on their trays.