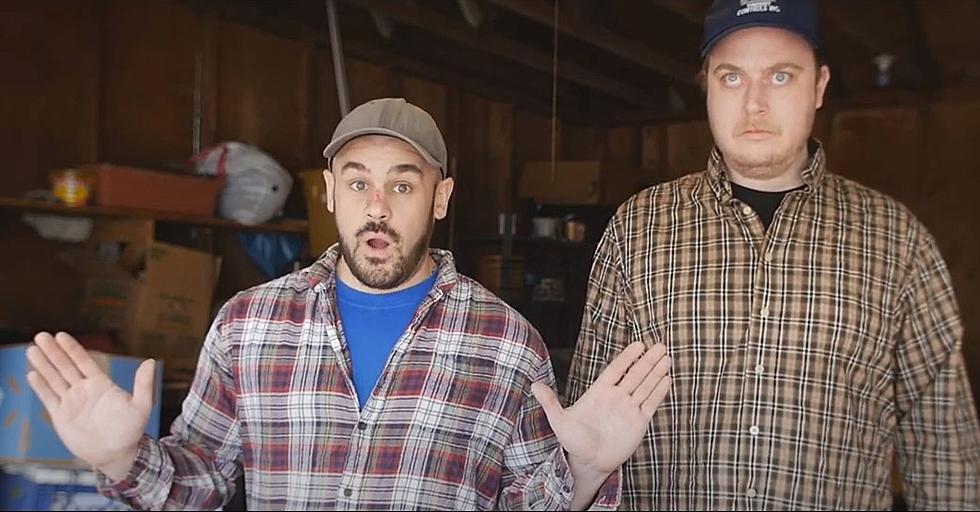 Consuming Edibles With Troy & Mark From Welcome To Maine
YouTube
Our favorite dubbahs are back with an all new of Welcome to Maine. We are always wicked pumped to see that a new one has been released because they never cease to educate and enlighten us all while making us bust a friggin' gut.
Since last August, Troy and Mark have been our tour guides to all things weird and wonderful in the Pine Tree State. So far, they've checked in from Portland Head Light, The Desert of Maine, The Moxie Store in Lisbon Falls, B & M Baked Beans in Portland, the Paul Bunyan statue in Bangor, Stephen King's house, the Cryptozoology Museum, and more.
Troy and Mark are played by Portland comics James Theberge and Ian Stuart respectively. We should also say that they play them respectfully, as their portrayals the Maine everyman are spot on. They get us, because there are us. They are actual Mainers who happen to be brilliant comedians.
Troy boisterously gives us the history in each episode. Mark always brilliantly responds to everything Troy says, with "Yuht", "Oh Yuht" and "Ohhhhhhhh Yuht".
This new video is their Better Late Than Never 420 Special. This time around the boys are here to make sure adults 21 and over, have as much good information as possible about consuming cannabis edibles safely.
Safety Tip #1: Pay attention to what Troy has to say before you chow down on a pot-infused chocolate bar or drink a THC lemonade.
Safety Tip #2: Do not ingest edibles as Mark does when Troy isn't paying attention.
You'll see why.
Ian Stuart and James Theberge can be found performing live stand up comedy for social distanced audiences at Stroudwater Distillery on Thompson's Point in Portland. The shows are on Thursdays at 7pm and ya gotta make a reservation.
LOOK: Famous Historic Homes in Every State
Maine Slang to Master