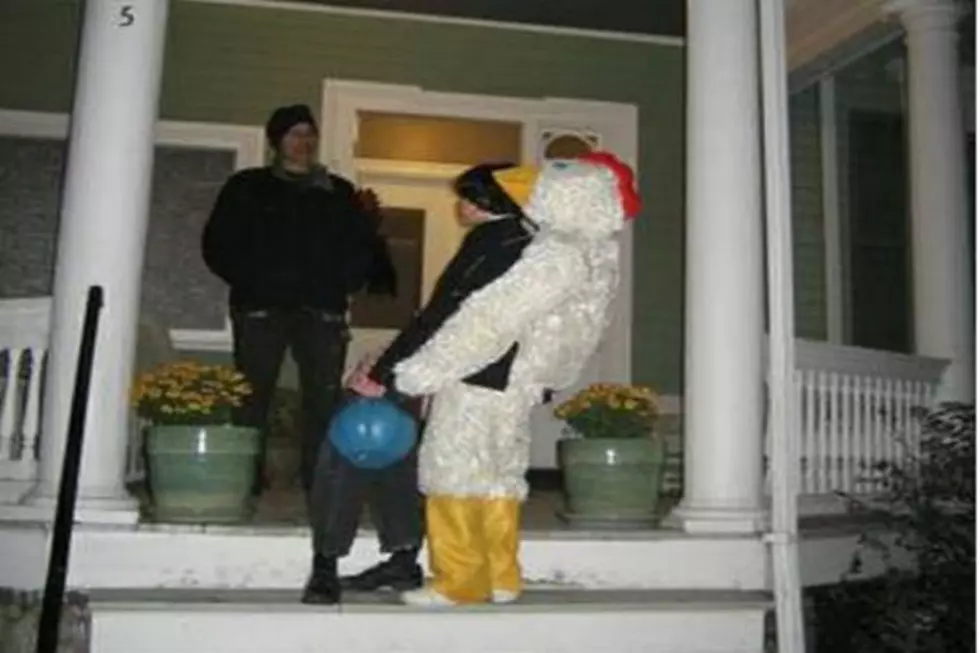 Craigslist has Your Halloween Costume! [PHOTOS]
Craigslist
I was trolling through craigslist and found what claims to be, "The best Halloween costume evah!" I must agree! Its supposed to be a chicken holding a waiter. I say its open to interpretation...Here's the posting! Oh yeah, and it's free too!
Maybe a Chicken/Waiter isn't your thing. Craigslist offers up a fantastic group costume posting!
Make your Beaker fantasies come true this Halloween for a mere $45! Scientists are sexy.  Check out the post for details.
What are you going to be for Halloween? Sam the Eagle is still available! What about your kids? Share on our Facebook Fan Page #halloweencostumes, or tweet us.
I think Mark and I should be Sally and Dr. Tooth this year.