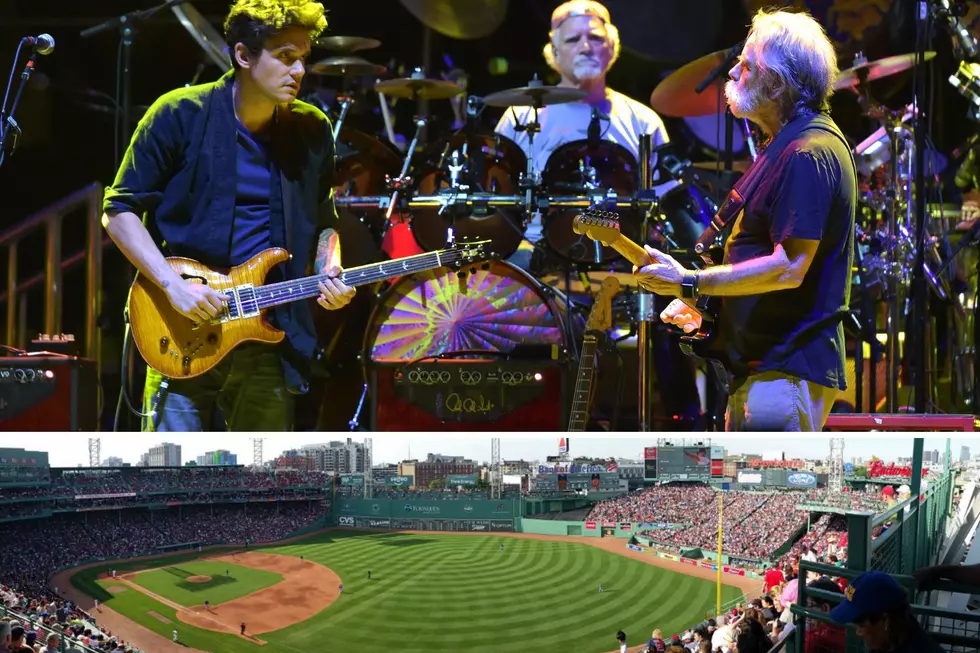 Dead and Company Will Play Legendary Fenway Park on Its Final Tour
Getty Images: Canva
Dead & Company's Final Tour
The end is near for one of the most popular touring bands.
Dead & Company announced the dates for its upcoming tour, which will be its last.
The band, which includes three long-time Grateful Dead members, Bob Weir, Bill Kreutzmann, and Mickey Hart, announced that 2023 would be the band's final tour. Now that the dates are out, Dead Heads and rock fans across the land can see where they may have an opportunity to see the legends perform.
Dead & Company's Origin Story
Formed in 2015, Dead & Co has been a huge draw. Along with the former Dead members, the band is fronted by iconic guitarist John Mayer, and rounded out by former Allman Brothers bassist Oteil Burbridge. The Dead's original bassist, Phil Lesh, while still touring, declined to be a part of Dead & Co.
Seven years isn't a drastically long time to be a band, so this does feel more like an end of an era for the Grateful Dead brand....one that has been part of America's culture since the original band's inception in 1965.
While the Dead broke up after Jerry Garcia's death in 1995, several reunions and iterations have followed. However, none seemed to grab the attention as much as Dead & Co has.
Dead & Co Playing Fenway Park
There is some good news for all us Dead Heads in New England. The band will be making a stop in Boston on this final tour, and performing at Fenway Park on June 25. This will be the first time the band has played the legendary ballpark since 2017.
Fans that are interested can sign up for the presale now, which will happen later in October. I can imagine this will be one tough ticket to get.
This is indeed an end of an era, but by no means does it mean the legendary rockers are done. Weir did reiterate on social media that he expects to see all of them still touring to some degree, which is wonderful to hear. It's something Mainers have already be able to take advantage of with Lesh, who came last year to Thompon's Point and tore it up at 80 years old.
Congrats on an amazing run for Dead & Co. To keep an amazing sound alive that dates back to the mid '60s is quite an extraordinary accomplishment. Hopefully I'll see you all at Fenway in June.
19 of Portland's Oldest Bars and Restaurants That Have Stood The Test of Time
Before Portland, Maine become a trendy foodie town, there were still dozens of incredible restaurants that laid the foundation for what the city is today. Many have closed over the years but a handful have stood the test of time and continue to thrive today.
Look: 30 Popular Maine Mountain Hikes
Maine is a tremendous hiking state. Here are (nearly) 30 of Mainers' favorite mountain hikes. Some are well-known, while others are hidden gems.