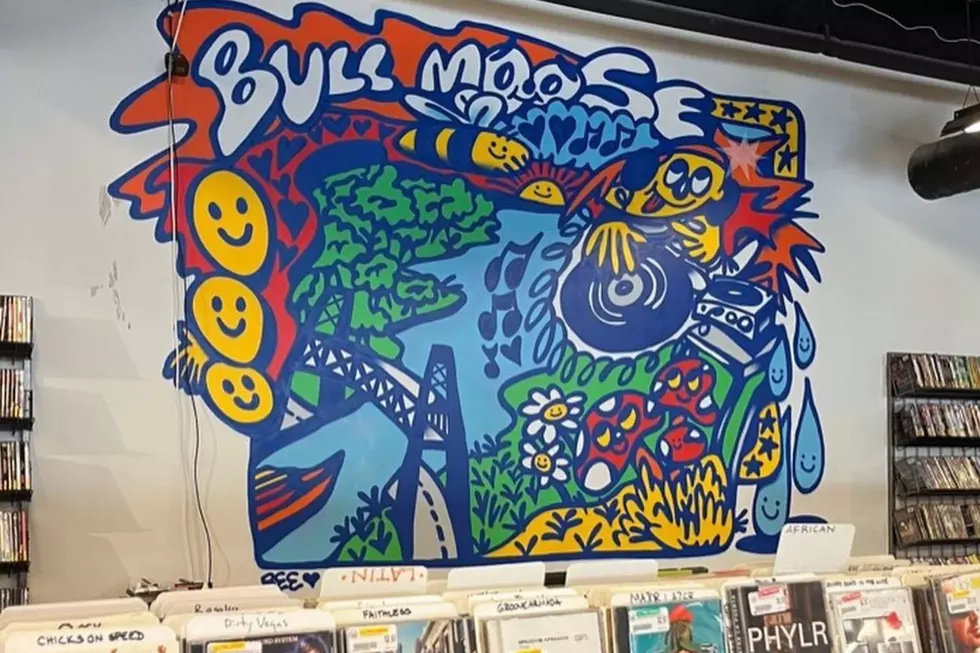 I Was Surprised When Walking Into Bull Moose in Maine
Bull Moose/Facebook
There are many amazing stores throughout the state of Maine. I moved to Maine less than a year ago and still have so much to discover. After driving past this store many times, I finally went in and I fell in love with the store. Walking in, I knew that it was love at first sight, but I underestimated how much I would feel overwhelmed.
I am pretty sure that you know of this store, granted they only have eight locations in Maine and three in New Hampshire. I am talking about Bull Moose. Now, you may be wondering how I could love this store even though it was a bit overwhelming, well let me explain.
What Is Bull Moose?
Bull Moose is a store filled with movies, books, music, and games. When I say filled, I mean you could actually lose track of time in there. That was part of my issue, I am the type of person that will go through everything. Yes, that means that I spent more than 30 minutes just looking at DVDs.
In the movie section, there are more than just DVDs. They of course have Blu-rays, but if you want a blast from the past (and you still have a VCR) they even have VHS.
Along with the aisles and aisles of movies, Bull Moose is practically a mini bookstore (they have every book genre that you could imagine), CDs, and both board games and video games (for just about every system).
What's Cool About Bull Moose?
I seriously could have spent hours in Bull Moose. While I was there though, I noticed some really cool things.
If you are a movie lover, then you may enjoy something that is hiding at the registers. Bull Moose actually has mystery DVDs. That's right, DVDs that are hidden in a paper bag and you can pick a random movie to buy for $5.
Another thing that not everyone may know is that you can sell your items to Bull Moose. Bull Moose has a buyback program where you are able to sell your old movies, CDs, vinyl, books, toys/collectibles, and games.
If you want to partake in the buyback program, you can bring any of the above items to your local Bull Moose. Depending on how much you bring in, will determine how long it will take for your items to be processed. Of course, you will not walk out empty-handed if you do this. You can choose to walk out with cash, a store credit (with a 30% bonus value), or both.
One thing that I really loved about going to Bull Moose was that there is a wide variety of everything. I was able to find movies that I normally do not come across in a store.
Yes, I could order a movie online, but it is not the same feeling as going out and finding something you have been searching for. That is exactly what Bull Moose does, they give you that happy feeling of finally being able to find exactly what you have been searching for.
How Many of the Original 50 Auburn Mall Stores Do You Remember?
The Auburn Mall opened August 7, 1979 and through the 80s and 90s, remained the place to shop and for teenagers to hang out. Today, nearly all of the original 50 stores have closed permanently or moved elsewhere. How many of these original 50 stores do you remember?
Remember When the Fox Run Mall in NH Had These 22 Stores?