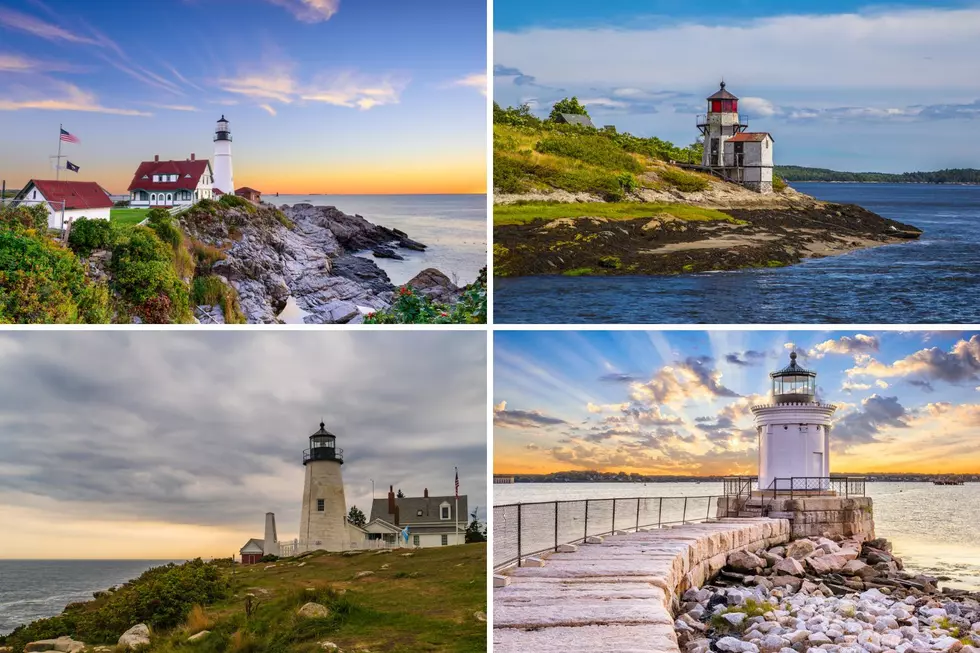 Maine Open Lighthouse Day Has Arrived, and Here's a Look at Those Participating
Getty Images
Maine Open Lighthouse Day
You can't get much more Maine than an event that will be happening on Saturday, September 10.
It's the annual Maine Open Lighthouse Day here in this great state. It's a day where several lighthouses across Maine have open access to the public.
Over the years, this holiday for lighthouse lovers has been tremendously popular. According to the American Lighthouse Foundation, Maine Open Lighthouse Day averages around 15,000 to 18,000 enthusiasts every year.
This is a rare opportunity, considering many of these lighthouses open sporadically or just on this day. The American Lighthouse Foundation adds that it's a great opportunity not just for the climb, but also to learn more about the history of these legendary lights.
Maine's Participating Lighthouses
The lighthouses can be found up and down the coast, giving plenty of options for Mainers and tourists alike. Popular lighthouses such as Portland Head Light and Pemaquid are participating. Also, many offshore ones will be available too, for those who like a bit more of a challenge to get there. The Maine Maritime Museum and Maine Lighthouse Museum will also be participating in the event.
This year's event goes from 9am-3pm, and is sponsored by the United States Coast Guard, the Maine Office of Tourism, and the American Lighthouse Foundation.  However, some of the lighthouses will have different hours. You can find out more information here. The complete list of lighthouses participating can be found below.
Look at the 18 Lighthouses Participating in Maine Open Lighthouse Day
Here are the 18 lighthouses that will be participating to some degree on Maine Open Lighthouse Day. The special event is on Saturday, September 10th. It begins at 9a unless noted otherwise. More details can be
found here
.
Look at the Top-20 Maine Craft Beers According to BeerAdvocate
Here is a list of the 20 highest rated beers from Maine breweries on the website,
BeerAdvocate
.
The list is dominated by three breweries- Allagash, Bissel Brothers, and Maine Beer Co. The IPA style is clearly the most popular, which is not surprising given recent beer trends.