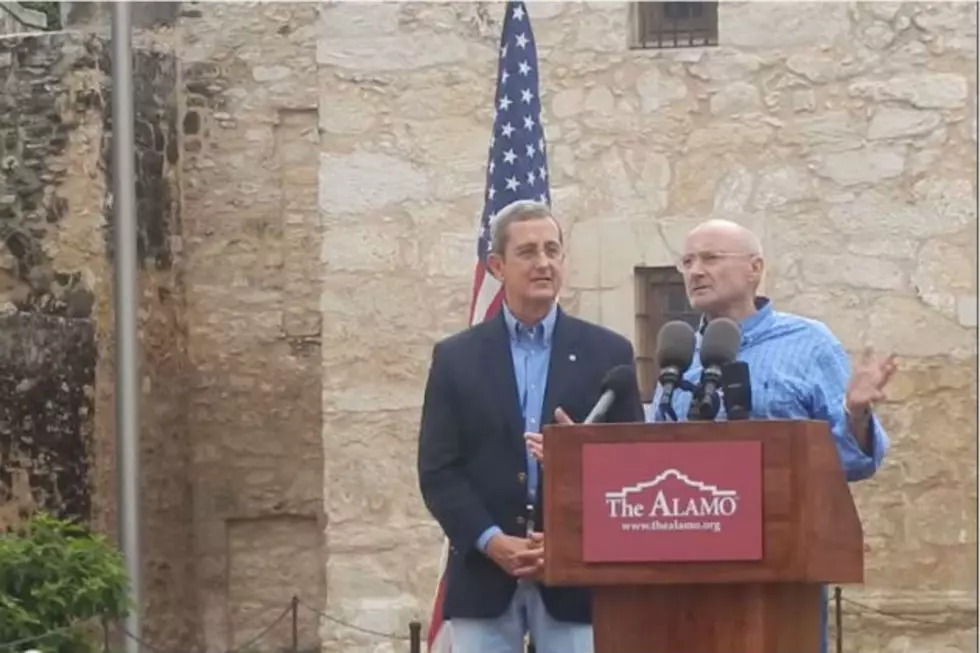 Phil Collins Donated Most of His Alamo Collection [VIDEO]
You Tube
Phil Collins is nearly as famous for his Alamo memorabilia collection as he is for his music. He's even authored a book, "The Alamo and Beyond: A Collector's Journey". His fascination with the Alamo began when he was very young, and now at 63, he is returning 200 pieces to Texas.  A $100 million dollar museum is being built in San Antonio to hold the donated collection. He's hanging on to some things to keep at his home in Switzerland, where his nine year old son has become interested in the Alamo as well.
Phil's interest was sparked as a kid when he watched "Davy Crockett, King of the Wild Frontier" on T.V.. I loved that one too! Some of the collection's corner stone pieces include one of only four remaining rifles used by Davy, and a fringed leather pouch that he brought from his home state of Tennessee to Texas, where he died in the Battle of the Alamo. Remember his theme song?

Here's Phil working at another passion in his life. I think this is my favorite song from him. "I Don't Care Anymore"
Phil says that when he became successful, he decided to spend his money on original items from the Alamo rather than Ferraris. The Texas legislature is also making Phil an "Honorary Texan" for returning the artifacts to their home.
I collect a few different things: hand-blown perfume bottles, old ethnic dolls and antique altered art plates. Do you have a collection? Post some pictures of it on our Fan Page or tweet #coolcollection.
Phil Collins rocks in so many ways.