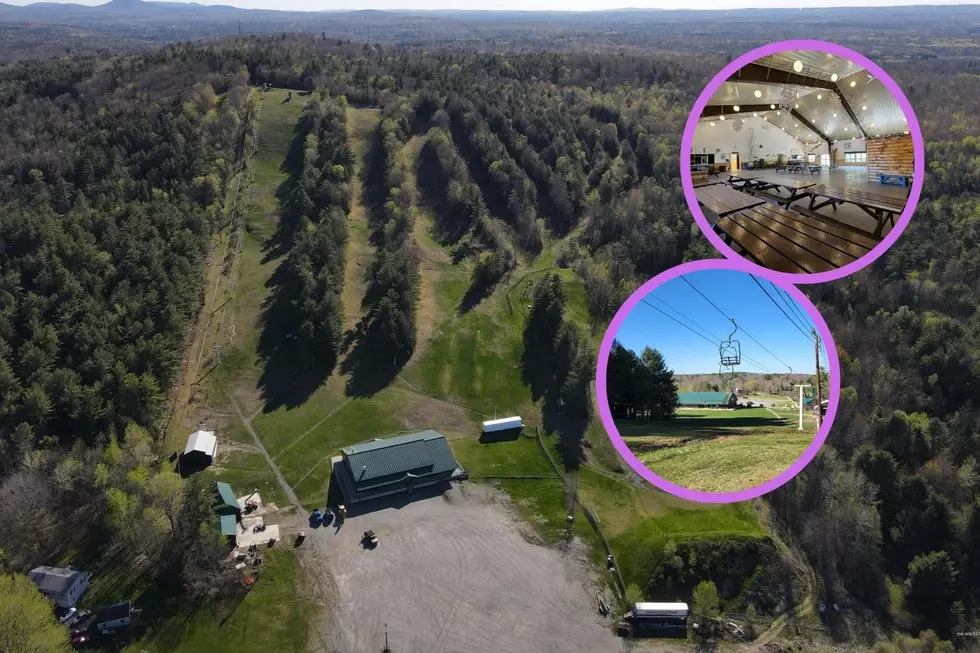 Popular Central Maine Ski Resort Newly on the Market
SVN The Massiello Group: Canva
Maine's Ski Mountains
The downhill ski season might be over, but one little mountain in Central Maine is making some noise.
That mountain is Hermon Mountain Ski Area. The quaint family-friendly resort located just outside of Bangor is a perfect little gem for the surrounding community. It has all the amenities, from a beautiful lodge to lesson programs. And this little perfect mountain is on the market.
Ski Resort For Sale
The mountain property includes a 20-trail system, double chairlift, night skiing, snowmaking, large multi-purpose lodge, kitchen, rental equipment, tech area, snow tube park, and more.
This would be a fun own if you were interested in the business. While small in stature, the mountain has everything a larger resort would have. Plus, there's ample opportunity to create year-round revenue streams. The lodge could easily be rented out, and the entire mountain could be a mountain biker's dream. There's a lot of possibility there.
Hermon Ski Mountain Ski Area is just one of the latest Maine mountains to be put up for sale. The most recent was Saddleback, which just recently re-opened. It will be interesting to see how different the sale will be of a much smaller mountain compared to the bigger boys.
The Hermon Mountain Ski has an asking price of $5 million, and is listed by SVN The Masiello Group. Let's hope a new owner continues the rich tradition of this fun little mountain. Here's to continued success in a wonderful community. You can find more images below.
Hermon Mountain Ski Area is on the Market
Right in the heart of Central Maine is this amazing little ski mountain, Hermon Mountain SKi Area. The 20 trail mountain has recently been placed on the market.
The mountain includes the trails, chairlift, lodge, rental equipment, snowmaking, tubing park, and more.
27 Responses You'll Get if You Ask a Mainer "Where is Good Fishing Spot?"
It is safe to say that Mainers are some of the most secretive individuals when it comes to fishing. Here are some responses when asked where is a good place to go fishing in Maine.