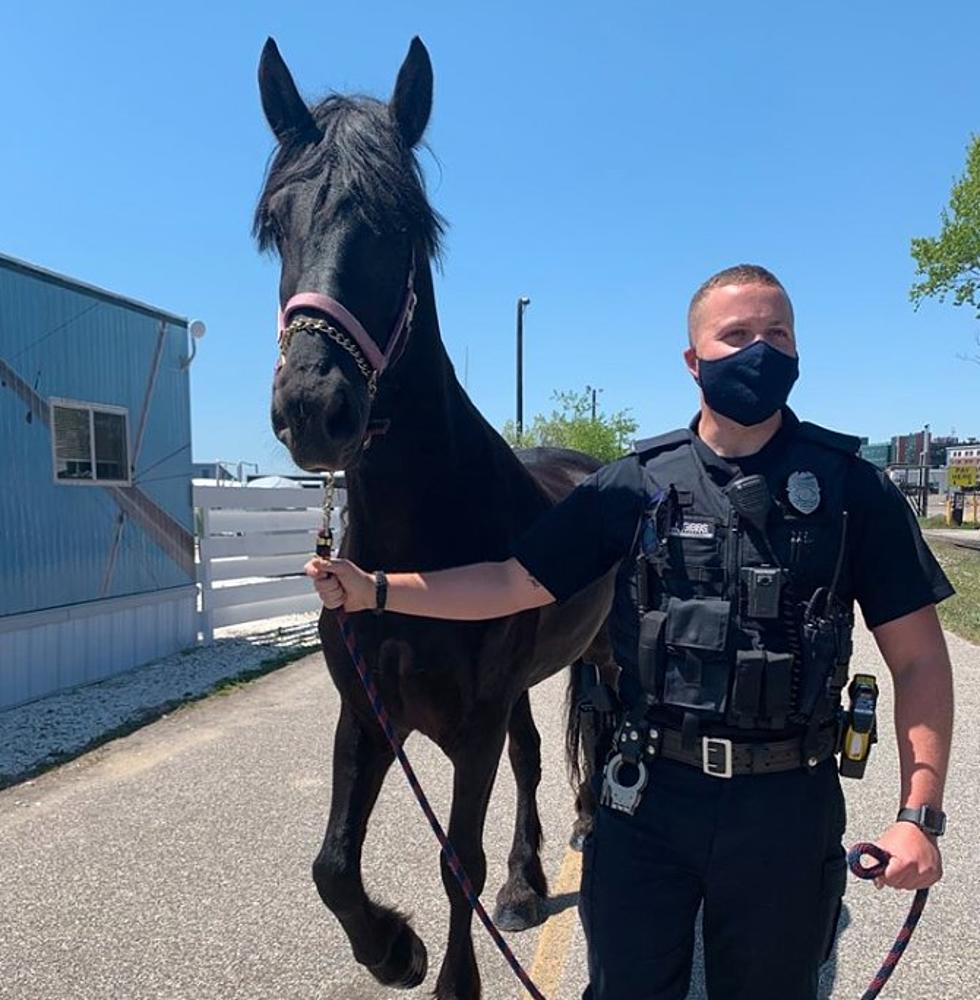 Portland Police Take Horse For A Walk & A Dip On The East End
Portland Police Department via Facebook
We love our city and we love the people who protect it. One of the many reasons for this is seeing their ongoing efforts to do things that simply lift the spirits of the community.
The Portland Police Department official Facebook page posted some fantastic "#spread positivity" photos  yesterday of a really "big dog" that they were fortunate to take for a walk on the East End.
We gotta believe that the good vibes that our officers put out there are doing wonders to elevate the energy of kindness in these often uneasy times.
According to the post, Gerry the owner of a gorgeous horse named Hercules contacted them to see if they would like bring him along on the beat. Well, of course they did.
Just look at this handsome beast. How could they say no to that terrific offer?
What a very cool spontaneous idea to brighten a beautiful Wednesday in Portland even more.
Here's some video too. The first one shows Hercules on the walk with his police escort. The second one gives us a glimpse of him going for a quick dip near the dock at East End Beach.
Looks like Officer Gibbs, Officer Forbes and Hercules had a wicked awesome experience together. Maybe it will inspire The Portland Police Department to bring back our version of the Mounties.
We have fond memories of looking out the WBLM studio window on to Monument Square and seeing policemen on horseback and their gentle hoofbeats encouraging peace in the heart of the city.
Amazing drone shots of Portland