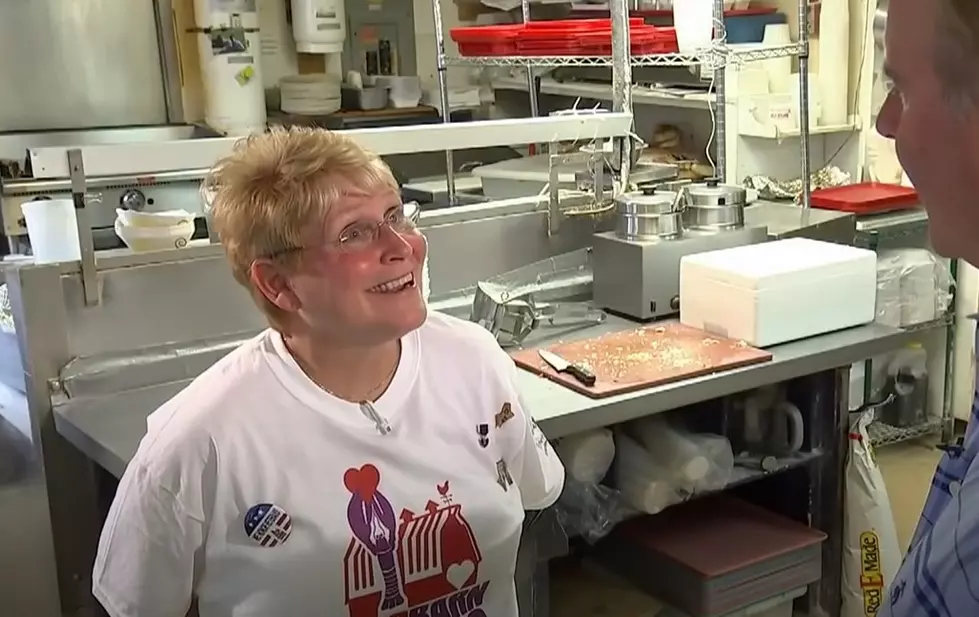 There's A New Way To Dine Outside At The Red Barn In Augusta
YouTube
At the well known Red Barn Restaurant on Riverside Drive in Augusta, the breaded chicken yummies and seafood baskets have been a crowd pleaser for decades. Maybe the best thing on the menu is the unconditional love everyone receives from owner, Laura Benedict when they visit.
Laura and her crew have a long wonderful history of hosting countless charity events over the years bringing the tally of donations for neighbors in need to over $1 million and counting.
"The NBC Nightly News with Lester Holt" brought the story of her miraculous work to the nation back in 2016. The NBC News crew visited the Red Barn during a fundraiser for Honor Flight Maine. That great organization allows veterans to visit national monuments in Washington, DC for free.
During this very challenging year, The Red Barn selflessly promoted other restaurants to let the public know that that they were open. If you rode down Riverside Dr. in Augusta and took a look at the sign for The Red Barn you may have yet again seen a great example of neighbors helping neighbors.
And now this week, Laura and her compassionate crew have gone above and beyond once again, this time for their customers-many of whom are elderly. A new special outdoor seating area has been built as we head into the colder months.
Bravo, Laura. That big heart of yours always inspires us and we wish you the best of luck.
7 Pictures of Maine You Can Smell