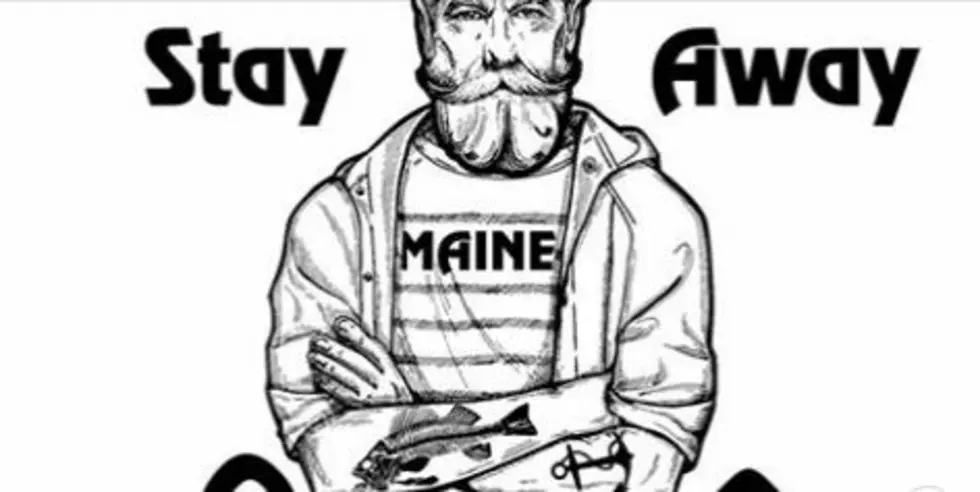 Pre-Order This Cool T-Shirt By Saturday To Benefit Maine Fisherman
WBLM FM
According to WMTW, the Maine Coast Fishermen's Association is selling t-shirts to help support Maine fishermen who have been severely impacted by COVID-19. Restaurants are where they sold most of their seafood and with them closed things are dire.
This is from the M.C.F.A. website:
The money raised will be going towards MCFA's efforts to continue to support Maine fishermen as we navigate the pandemic. This includes developing and curating online resources, producing webinars and information for fishermen, and advocating for fishermen and the working waterfront in any stimulus packages."
Loyal Citizen Clothing is a Portland company and they sell some pretty cool stuff. Pitching in to help our fishermen is the kind of community support that will get us to the other side.
About this t-shirt, It says, "Stay One Fathom Away" A  fathom is six feet. Cute, no? Social distancing with a salty twist. How Mainah'
Pre-order your limited edition t-shirt here and support Maine fishermen. This round of pre-orders ends this Saturday. M.C.F.A. is hoping to do another round, but get in there now. Every dollar counts when you're out of work, so don't wait, support them and buy a shirt while you're thinking about it.