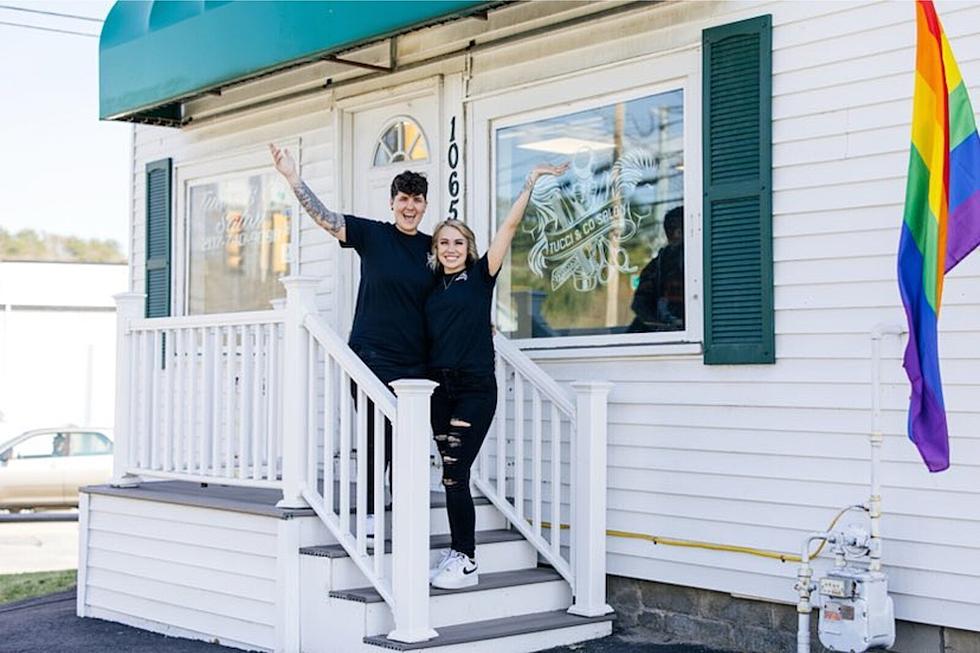 Redefining Acceptance at The Hottest Salon in Central Maine
Laura Elaines Photography
When you step into a salon, you're not just looking for a haircut, you're also seeking acceptance.
In our diverse town of Lewiston, there's a salon that has taken the concept of acceptance to a whole new level.
Tucci & Co, a proud gay owned full service salon, has become a spot of inclusivity, attracting people from all walks of life who crave a salon experience that celebrates diversity and style. They're located at 1065 Sabattus Street in Lewiston and they're killing it.
Tucci & Co stands out because it reaches beyond catering to the "mainstream beauty standards". Embracing all people, the highly skilled team will bring your vision to life.
I was lucky enough to chat with owners, Christina aka "Tucci" and her wife, Breeanna Tucci and I was blown away. They are a married couple whose commitment is to highlight individuality and foster a sense of community, all in one place. Did someone say superwomen? I did.
Breeanna and Christina, embarked on a journey to turn their dream into a reality. Graduating from beauty and barber schools in 2016 and 2019, they faced the challenges brought by the COVID Pandemic.
However, that didn't stop them, in October 2020, they took a leap of faith and opened their own salon, Tucci & Co.
Starting first with a small 400 sq. foot space, their vision led them to expand into an impressive 2800 sq. foot salon with a team of eight talented individuals!
Breeanna has a true passion for blonding, extensions, and creating hair transformations that make her clients fall in love with their hair.
Tucci is an expert in clipper cuts and beard trims. She has a knack for working with kids and takes joy in giving you the perfect haircut, with precision and accuracy that gives you a top-notch experience.
Not-to-mention they are also full time Mama's with 5 kiddos!
This is a style revolution and you're all invited.
In a society that often pushes narrow beauty standards on us, Tucci & Co is a breath of fresh air. They believe that beauty knows no boundaries.
We have Barbers, Cosmetologists, Nail Technician, Aesthetician. They offer a variety of services to help accommodate our clients to stay in house.

Our passion is to make everyone feel safe, and welcome.

We are a no judgement salon, LGBTQ Friendly. We REALLY can't stress how open we want clients to feel at our space.
If you've been searching for a salon that fits your needs, look no further than Tucci & Co in Lewiston. This hot spot is rewriting the rules of beauty, catering to all people, styles, and genders with unparalleled skill and style.
Take a Walk Down Memory Lane at This New Clothing Store in Bangor
If you are looking to level up your nostalgia, Bangor has got a brand new store to bring you all the feels and maybe a pair of vintage Jordan's!
$27.5M 'The Devil Wears Prada' NYC Townhouse For Sale Has New England Ties