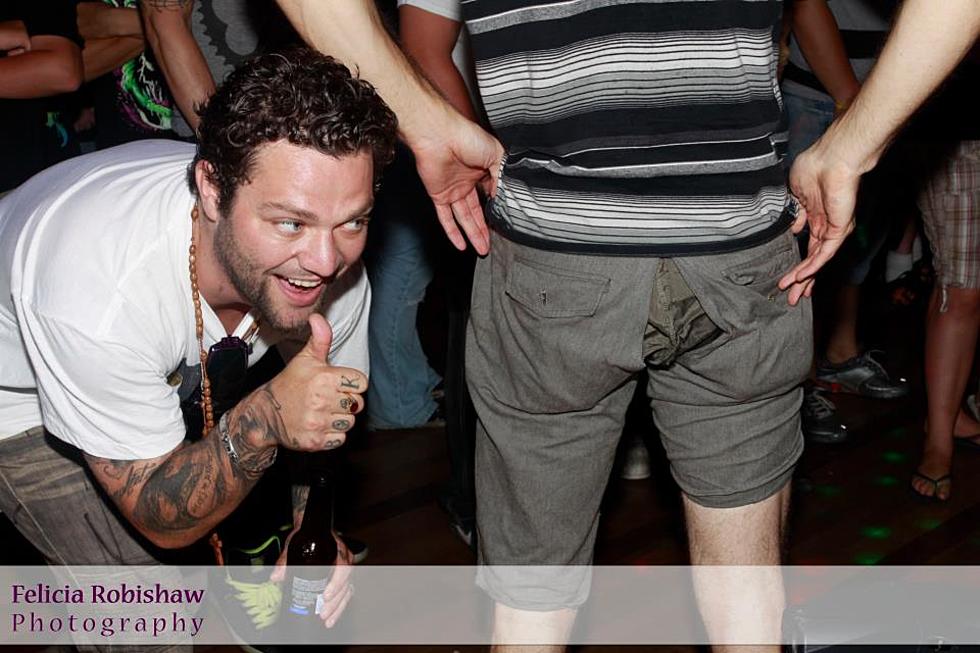 Remember When Mixers Nightclub in Sabattus, Maine, Hosted VH1 Celebs?
Images by Felicia Robishaw via Facebook
We're coming up on almost a decade ago from when the town of Sabattus hosted many VH1 A, B, C, and probably D-list celebrities at our very own Mixers Nightclub.
The previous owner, Mike Yohe (pronounced Yo), was friends with many of these celebrities and extended invites to people like Bam Margera, pro skateboarder and member of "Jackass" on MTV, Megan and Brandi from VH1's "Rock of Love", Ron Jeremy (male entertainer), and even singer/songwriter Vanilla Ice!
Yohe was able to bring to Sabattus what others couldn't...a chance to see stardom up close. And boy was it interesting!
---
Expanding the entertainment at this particular nightclub resulted in fans coming in droves from all over Maine just to get the chance to meet some of their favorite celebs. Others came purely out of curiosity.
I personally was there when the crew of "Jackass" made an appearance and the number of body parts waiting to be signed increased by the minute.
We were in a sea of flesh and naturally, the squad stayed true to their name, pulling pranks and spraying beer everywhere on everyone.  This display of mayhem tuned the crowd in and made all of us feel a part of the crazed movement that was "Jackass."
---
There was a VIP room in the back and you had to be a good friend of the owner or a part of the team to get in. I was able to sneak a peak while waiting in line for the girls' bathroom and let's just say the air was so thick it prevented me from seeing anything.
---
It was a good time had by all and many nights that Mainers will never forget. Mike Yohe was able to bring the flash of the celeb world into our little community, and it was totally awesome.
Today Mixers is still a popular hot spot in Sabattus hosting Drag shows, Live Performance Art shows, and 80's rock cover bands like Hairy Pie.
It's commendable to see Mixers still going strong despite their struggle during the pandemic and due to the help and support of the community, they are thriving. I am convinced that Mixers will always be a spot where you are gifted with a story of a lifetime. Like the time you were motorboated by a member of the Jackass crew, Raab Himself, or danced on the table with the girls from Rock of Love. A story not to be shared with the grandchildren, rather one to look back on fondly with a huge giddy smirk. Cheers!
LOOK: The Most Famous Actor Born Every Year
LOOK: The most famous actress born the same year as you
Many of the actresses in this story not only made a name for themselves through their collection of iconic performances, but also through the selfless, philanthropic nature with which many of them approached their stardom. In an age of flipping the script on societal norms, many of these actresses are using their voices and platforms to be advocates for those who are otherwise unheard.