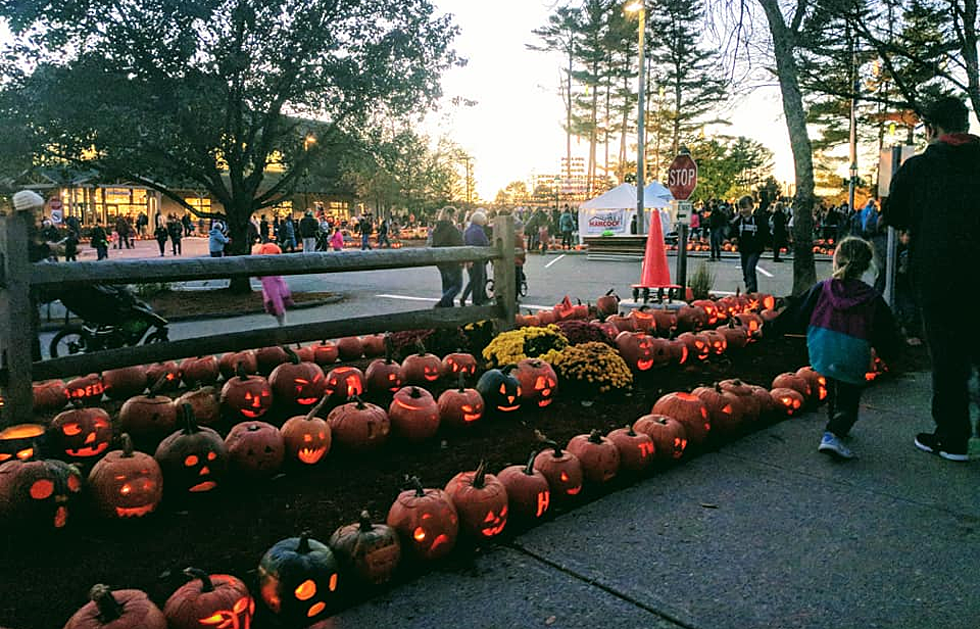 See Thousands Of Lit Up Pumpkins In Freeport Next Weekend
Camp Sunshine via Facebook
There's some cool weather family fun to benefit a great cause next weekend. Head on upta LL Bean in Freeport on October 19 for the annual Pumpkin Festival to benefit Camp Sunshine. The non-profit camp operates year round and is located on Sebago Lake in Casco.
They provide good times and support for children with life-threatening illnesses  and their families free of charge. This a beautiful example of the helpful humanity we need to see more of, that's for sure.
According to their Facebook page this is an fall seasonal tradition that has been going on since 2003. The major attraction being thousands of creatively carved pumpkins lit up on display at Bean's and around Freeport.
You can sponsor a pumpkin for $10 in memory of a loved one while you're there and the donation will go to Camp Sunshine. If you can't make it, you can do it online right here.
Here's the full schedule of events for Saturday October 19:
12:00 PM Festival Begins
12:00 PM - 5:00 PM Pumpkin Playland: Children's Games
12:00 PM - 5:00 PM Pumpkin Carving Open to the Public
12:00 PM - 8:00 PM Cauldron Café: Tasty Pumpkin Treats
12:00 PM - 8:00 PM Boo-tique: Buy your Festival Gear
3:30 PM - Costume Parade
5:00 PM - Lighting of All Pumpkins
8:00 PM - Festival Concludes
MUSIC SCHEDULE
12:00- 2:30 D.J. Nate Hicks
2:45-4:15 O.C. and the Offbeats
4:30-6:15 Roxy by Proxy
6:30-8:00 Isaiah Bennett Trio