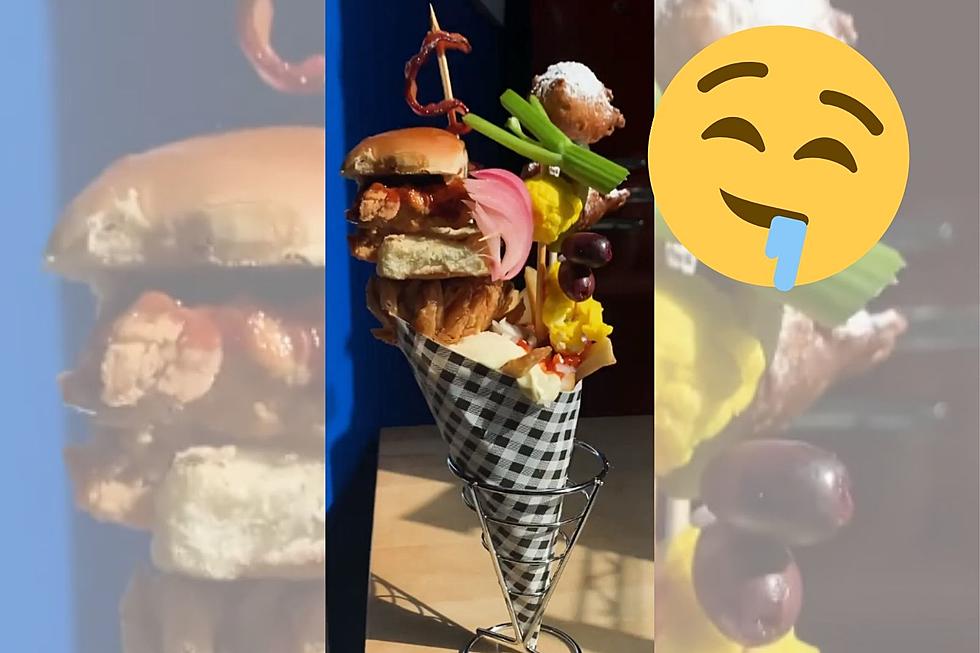 These Bloody Mary Fries in Portland, Maine Are Giving Me the Serotonin Boost I So Desperately Need
@fryingdutchmanportland via Instagram
Weight of The World
Yesterday I spent over $40 to fill up my gas tank for the first time in my life. A big deal as someone who has only driven small sedans. My electricity bill has skyrocketed. I see friends and family struggling to heat their homes with astronomical prices and I worry about getting a call from my landlord that rent will go up to accommodate rising heating costs.
Not to mention the war going on in Ukraine.
While the pandemic doesn't appear to have the same hold as it once did, it still feels like we're under a weight we can't get out from. If it's not one thing it's another.
All that being said, I will take any ounce of joy I can find these days and today that ounce of joy comes in the form of fries.
The Frying Dutchman
The Frying Dutchman recently opened at the Public Market House in Portland and they specialize in Dutch-style french fries. Dutch-style means that the potato was twice-fried and thus, extra crispy. Then add on a homemade sauce and toppings and you're in for a real treat.
LIMITED TIME: Sky High Loaded Bloody Mary Fries
The Frying Dutchman truly caught my eye by promoting their new item on Instagram. It's the Sky High Bloody Mary Fries and it's ONLY available this Saturday, March 5th (and may be back again in the future).
You know those impressive-looking bloody mary drinks that are packed with all sorts of tasty and savory foods? I always enjoy the idea of them but admittedly, I hate bloody marys.
For the "Sky High" hold the bloody and replace it with fries!
This thing packs a punch with the Dutch-style fries at the bottom of the cone and then topped with skewers featuring a bbq chicken slider, candied bacon, a baby blooming onion, cinnamon apple oliebollen (which is a Dutch-style donut), olives, and more. Plus horseradish mayo and curry ketchup.
It's available only for brunch tomorrow, March 5th from 11am until 3pm. The Frying Dutchman says it feeds two so bring a friend!
Top 10 Mexican Restaurants in Southern Maine
11 Places In Southern Maine To Get Delicious Donuts