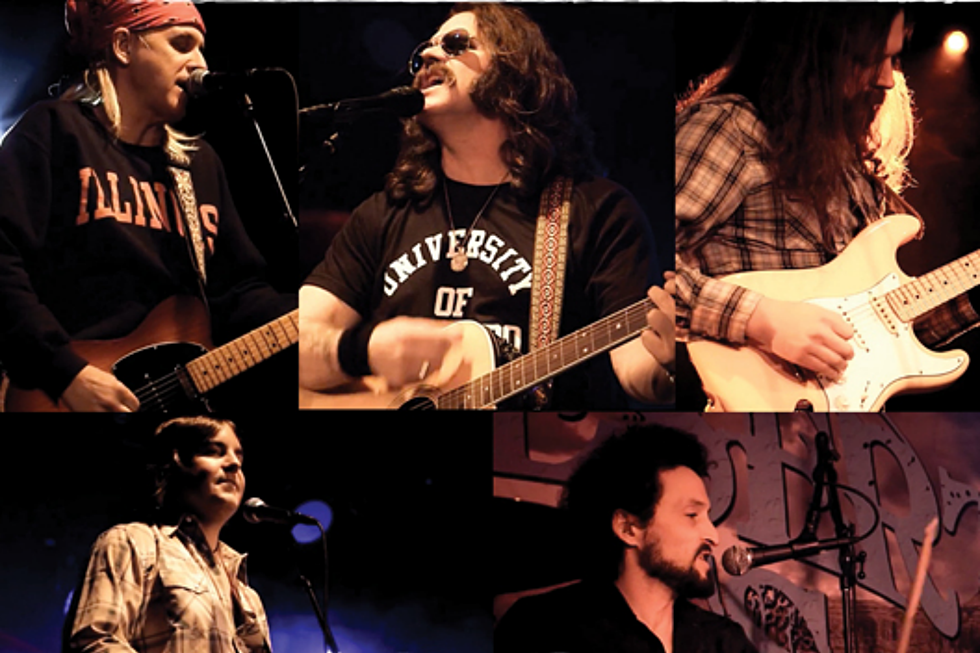 This Eagles Tribute Coming to Maine Is One You'll Care About
Courtesy of Dark Desert Eagles
When we saw these guys last year at Aura, they absolutely had us believing we were watching the Eagles in 1977. They bring it all...the hair, the moustaches, the flannel, the bandanas, the unmistakable sound of the classic Hotel California era (and of course, animal skulls).
They're called The Dark Desert Eagles and they are back live at Aura again on Saturday June 1.  The tribute band was formed in 2016 of the in honor of legendary Eagles founder Glenn Frey by lifelong fan, Pat Badger. He leads the band as "Glenn Spry" covering both the Henley and the Frey lead vocals. Mighty impressive!
You probably know Pat from his other band, Boston's Extreme. The drummer in Dark Desert Eagles is also from Extreme. His name is Kevin Figueiredo and he doesn't need a curly wig. That 70s Henley-fro is his natural style.
This is a really fun show that transports the audience back 40 years. Your jaw will drop when you hear how they execute those intricate harmonies and bring an incredible level of musicianship to the stage.
Give 'em a listen and you'll be a believer too.
Hey, if you're gonna have the balls to be an Eagles tribute band, you better be good. The Dark Desert Eagles do it right and with a great sense of humor too.
You can win tickets today on the BLM Afternoon Express!