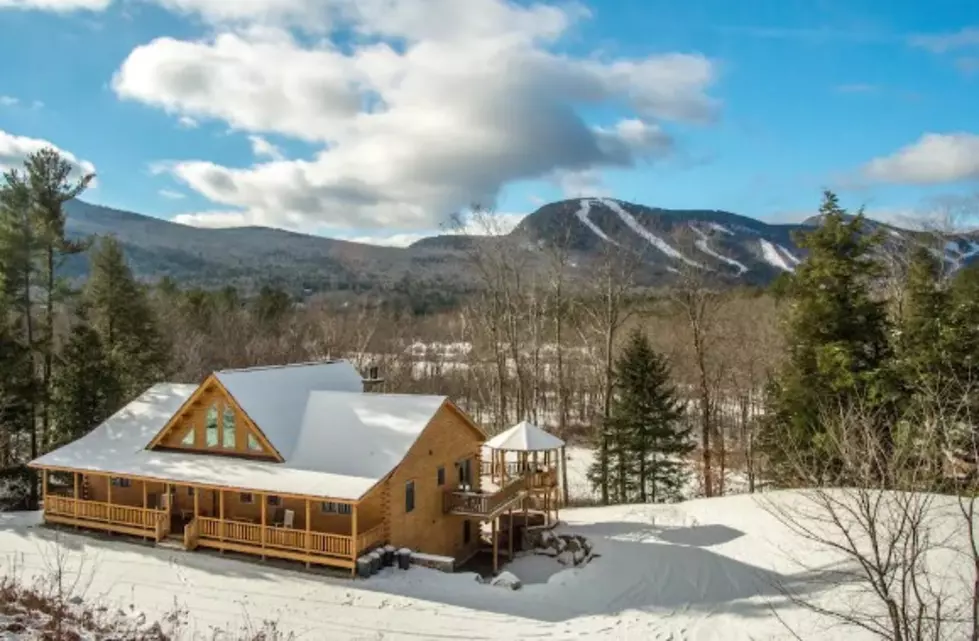 This Huge Maine Log Home Airbnb With Stunning Sunday River Views is Ultimate Rustic Luxury
Airbnb
A weekend away in the mountains might be just the thing you need to look forward to this winter. Whether or not you dabble in skiing or snowboarding, a change of scenery is always nice during these long winter months, especially when the scenery happens to be beautiful.
Skiing is not my favorite, but I live for the après ski culture. Give me a cozy fire, a couple of board games, and a solid snack spread, and I'll be happy as a clam.
If your heart is longing for a winter weekend away with family and friends, Rediker Retreat might be the place for you. It boasts killer views of a river and Sunday River. In fact, it's directly on the mountain, so no need to coordinate rides to the mountain in the morning. All you need to do is walk out the front door and you're there. Well, one mile from the lifts, but close enough! It comfortably sleeps 16 people (14 adults), so there is plenty of room for your entire crew.
Everything you want a ski house to has, this place has it! Hot tub? They have an eight-seater. Outdoor fireplace? Of course, and it includes a custom gazebo and seating area. There is also a private sauna, and get this: pets are allowed. Your fur babies don't have to miss out on the action.
You know I love a house tour, so let's look at this baby room by room:
This Huge Maine Log Home Airbnb With Stunning Sunday River Views Is Ultimate Rustic Luxury
This
Airbnb
that comfortably sleeps 16 is an absolute gem and is perfect for Summer and Winter rentals. Here's a look inside.
NH & ME Home to Eight Historic Hotels of America, Says National Trust for Historic Preservation