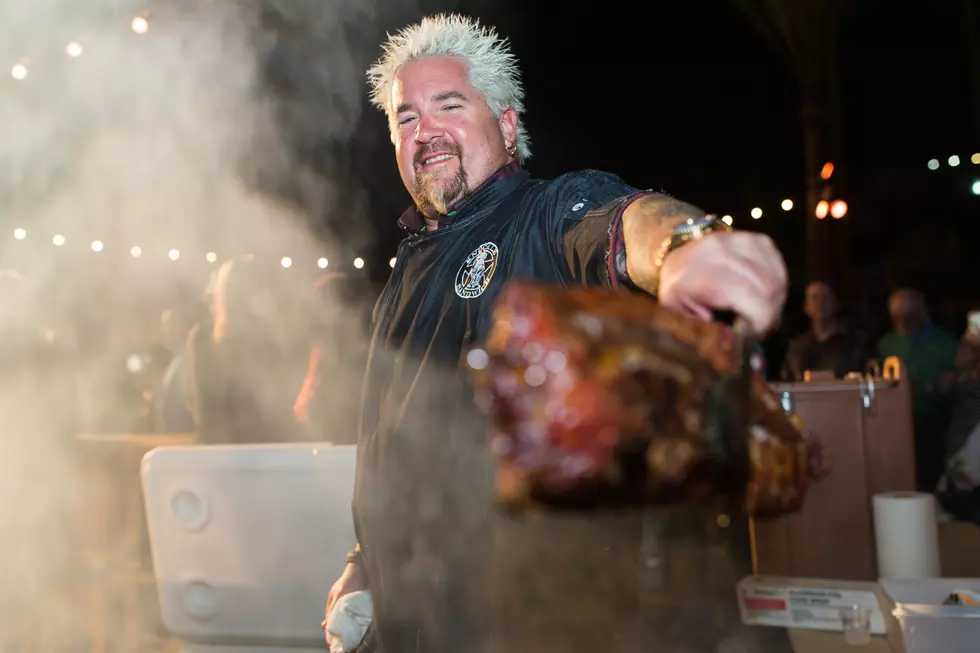 Two New Hampshire Restaurants Will Feature on 'Diners, Drive-Ins and Dives' This Friday
Dylan Rives
That's right, folks! Guy Fieri is repping the Granite state AGAIN on a new episode of "Diners, Drive-Ins and Dives"!
Hop 'n Grind and the Tuckaway Tavern will be featured this Friday night on the Food Network at 9 pm.
Chef Bobby hopped on Facebook live on Tuesday to share the exciting news!
With the pandemic, Guy couldn't come to dine in and get the full experience of these restaurants. But what they are doing is pretty darn cool; it's a takeout edition!
They sent Guy, meat lover extraordinaire, a whole bunch of meat that he will be grilling at his house. Want to know what's extra cool? 100 people are getting a delivery of the same meat that Guy has.
So this Friday they can grill and eat burgers along with Guy! Some of this meat will also be available at the butcher shop but you better get there quick before it sells out.
People, you may think Guy Fieri is obnoxious or not agree with his choice in hair color. But he does amazing things for mom and pop shops!
We are so thrilled for Hop 'n Grind and the Tuckaway Tavern.
If you've been to either you know that this opportunity is extremely well deserved. Don't miss the episode this Friday and keep supporting your local businesses!
8 Foods That Are Totally And Absolutely Maine