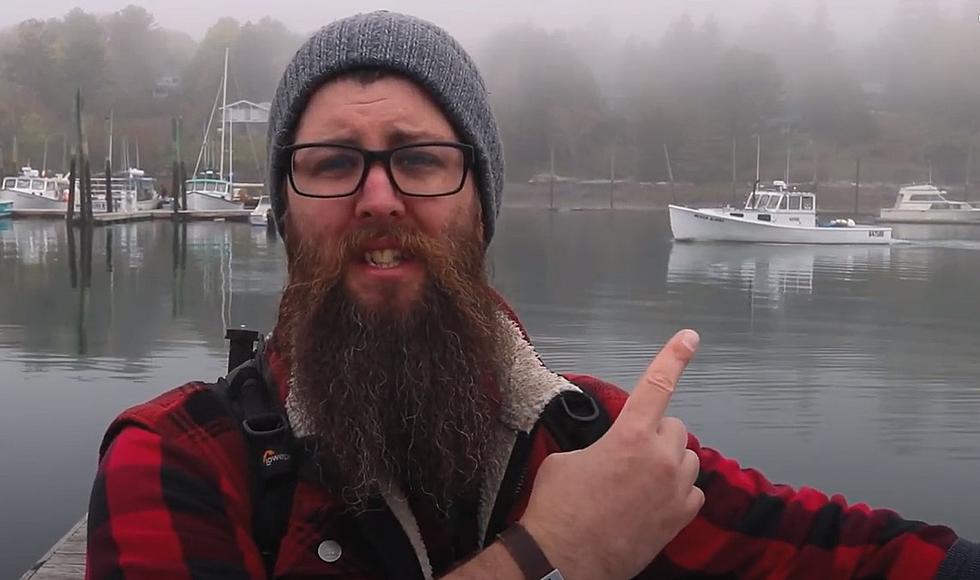 WATCH: Jellyfish Dancing Up-Close & a Dolphin Sighting Near MDI
YouTube
He's an all-around wicked excited Maine guy who also happens to put together outdoor videos that we think are so good they should be on NatGeo TV.
His name is Jeremy Grant. This talented videographer is dedicated to capturing incredible natural Maine scenery and creatures on film in the hopes that we all get inspired to "go discover something awesome."
Last week, we featured his hypnotic video of a Lion's Mane jellyfish gracefully dancing up-close underwater.
This was just a little taste of what was to come with his latest full video from a recent halibut fishing trip with friends near Mount Desert Island.
Now here comes the whole thing. In just under 6 minutes, Jeremy takes us on a another beautiful excursion. This time with a young couple putting out the lines from their boat in hopes of catching some big halibut.
We get to see thick fog give way to an incredible sunrise on an early morning in Coastal Maine.
Then a dolphin suddenly appears right next to the boat to say good morning. Awesome!
They set the lines and then head to Southwest Harbor where Jeremy gets the very cool underwater footage of the jellyfish.
He also includes breathtaking aerial perspective of Sand Beach tucked in the rocky shores of Mount Desert Island.
When they get back to check the lines, they find nothing in them. Jeremy responds with a great goofy Dad joke.
Watch the entire video here.
Amazing drone shots of Portland