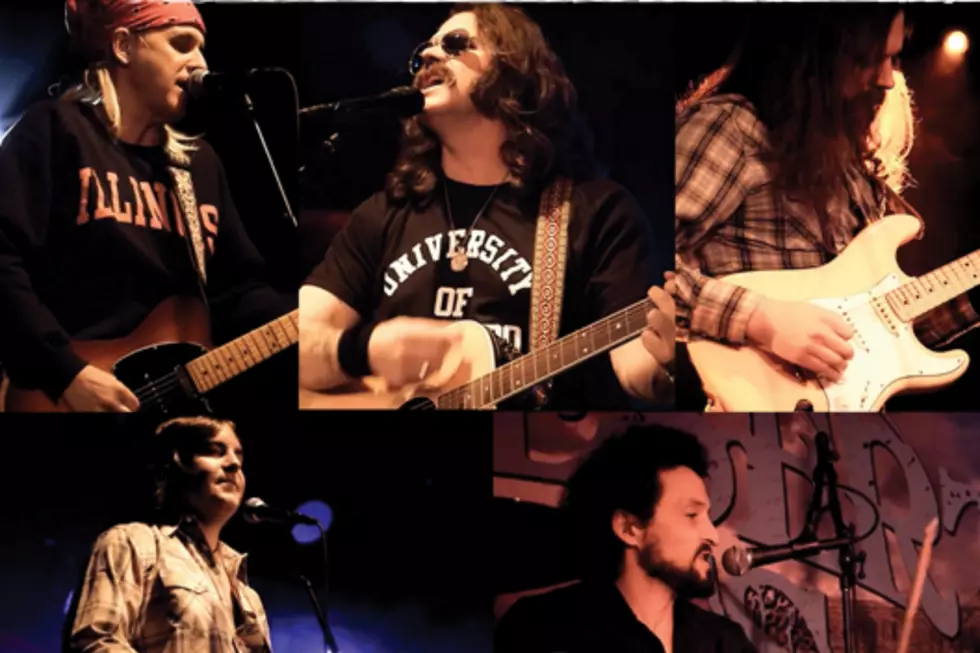 WATCH: WBLM Welcomes The Next Best Thing to The Eagles
darkdeserteagles.com
Maybe you caught them live in the WBLM Studio yesterday on the Afternoon Express? Everywhere we went last night, Blimpsters told us it sounded amazing! This definitely a fun and faithful presentation. These guys are bringing us back to 1977 with the look and sound of The Eagles in the era of Hotel California.
They're called The Dark Desert Eagles and they'll be live at Aura tomorrow night (2/10). The tribute band was formed in 2016 of the in honor of legendary Eagles founder Glenn Frey by lifelong fan, Pat Badger. You probably know Pat from his other band, Boston's Extreme. The drummer in Dark Desert Eagles is also from Extreme. His name is Kevin Figueiredo and he's got that Henley fro to boot!
They played a secret gig a few months ago at Sunday River. Check out how well they harmonize on Take It Easy! Singin' like birds! We can't wait to party in the 'Fast Lane' with these dudes!