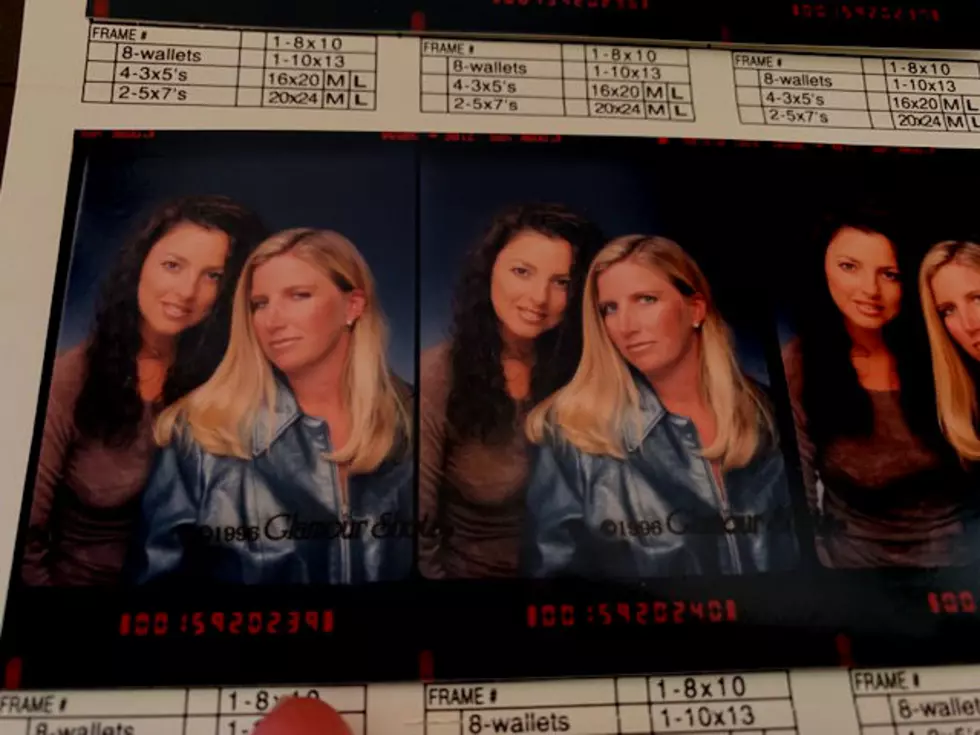 What Is The Cheesiest Thing You've Done With Your Best Friend? Here's Mine
WBLM.com
We just moved, and I unearthed some hilarious memories. This is me and my best friend Faith, from a Glamour Shots shoot in 1996. Two sassy girls experimenting with synthetic fibers while being photographed by a stranger.
The early 90's were a  blur of Zima, the Electric Slide and cowboy hats with Daisy Dukes. When we went out and guys asked us what we did for a living our come back was, "We are New England's First Dual Shower Head Act". Later we turned that into a band idea where I would play cowbell and Faith would sing in a 2 and a half minute medley of songs that feature cowbell. The new band name was: New England's First Dual Head Shower Act; A Tribute to Cowbell. Our dream is to one day open for the BLM Band. We are really good. Promise.
Glamour Shots was the ultimate bonding experience. I even had them done with my mom! Here's a BLM blog post from 2015 about a shoot from 1994.
HERE ARE MY 1994 GLAMOUR SHOTS IN TIME FOR VALENTINE'S DAY! WHERE ARE YOURS?
Holy time travel, Batman! I found these Glamour Shots that were taken in 1994 as part of a WBLM promotion. There was a live remote with a makeover and photos. These were taken when I was 28. The stone cold fox with me is my mom, Jeanne. Foil wraps and a feather boa! This was advanced technology. Hey, I had just retired my disc camera and there was no such thing as a selfie. Glamour Shots was a really big deal back then and they were used for everything from Valentine's Day gifts and business head shots to anniversary gifts, senior portraits and engagement pictures.
 BLM sent me back in 1996, now 30!
WBLM.com/Glamour Shots
I have replaced the boa with blue faux leather! I brought my girl, Faith, with me for this shoot and we had shots done together that were hysterical! However, they are now in her possession. I used them to decorate the inside of the limo that we took to see Sammy and Dave at Meadowbrook on August 27, 2002!  Where as my mom and I had a foil thing happening, Faith and I decided on pleather for our outfits. I hope that you and your best friend or mom had a chance to do this together. We bonded and look back on it and laugh. Embarrassing but priceless!
Share your vintage Glamour Shots photos with us on our Facebook page.
Thanks Mom and Faith for being such good sports! I love you both.
Love,
Celeste