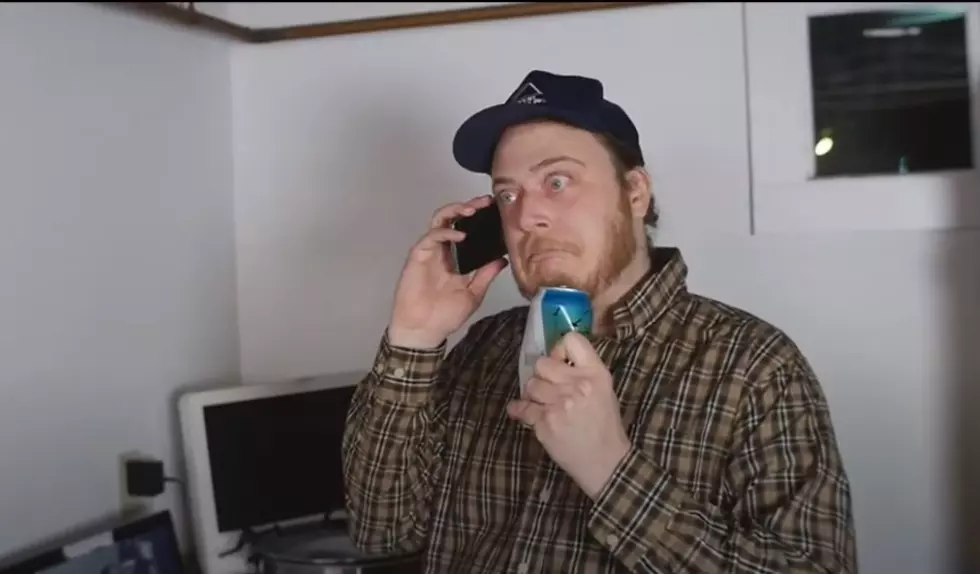 Wicked Funny: 'Welcome To Maine' Parody Of Classic "Whazzup" Ads
YouTube
Yes it was big fun seeing Mike Myers and Dana Carvey reunite as Wayne and Garth as well as The Boss in his first ever TV ad. However I gotta say my favorite commercial that debuted yesterday in a flurry of creative spots, is one that was made right here in Maine. Although I must disclose that I am especially partial to this commercial since I had the honor taking part in the skit.
Along with yours truly are local celebrity appearances from Spose, Cam Groves, and Lee Nelson (Mark's 'personal trainer').
I know I speak for all of us guests when I say we had a blast playing along with Portland comics, Ian Stuart and James Theberge.
'Troy' and 'Mark' are the stars of the 'Welcome To Maine' video series and are played by  James and Ian respectively.
'Welcome To Maine' debuted last August and has established them as our favorite tourism guides. Why's that? Well, it's because they actually teach us about some fun facts, while irreverently satirizing all the wacky things that make us uniquely Mainers.
The episodes are written and directed by Ian who also portrays 'Mark'. He brilliantly responds to everything 'Troy' says, with "Yuhts" and "Oh Yuhts".  'Mark' uses different inflections appropriate to what is being taught to us with just the right amount of local flavah. I love this character so much that I find myself acknowledging others with nothing more than "Yuhts" these days. It seems to work just fine.
The latest offering from these very talented Mainers is a parody of a classic beer commercial. The "Whazzups" that we all remember from that one, are now all "Yuhts" and "Oh, Yuhts."
Since the 'Welcome To Maine' series debuted, Troy and Mark have hilariously reported from Portland Head Light, The Desert of Maine, The Moxie Store in Lisbon Falls, B & M Baked Beans in Portland, the Paul Bunyan statue in Bangor, Stephen King's house, the Cryptozoology Museum and more.
If you have any ideas of where else they should go, hit 'em up on the 'Welcome To Maine' Facebook page.
Ian and James can be found performing live stand up comedy for social distanced audiences at Stroudwater Distillery on Thompson's Point in Portland. The socially distanced shows are on Thursdays at 7pm and ya gotta make a reservation.
READ MORE: 10 Stores That No Longer Exist in Maine But We Wish Still Did
KEEP LOOKING: See What 50 of America's Most 'Pupular' Dog Breeds Look Like as Puppies