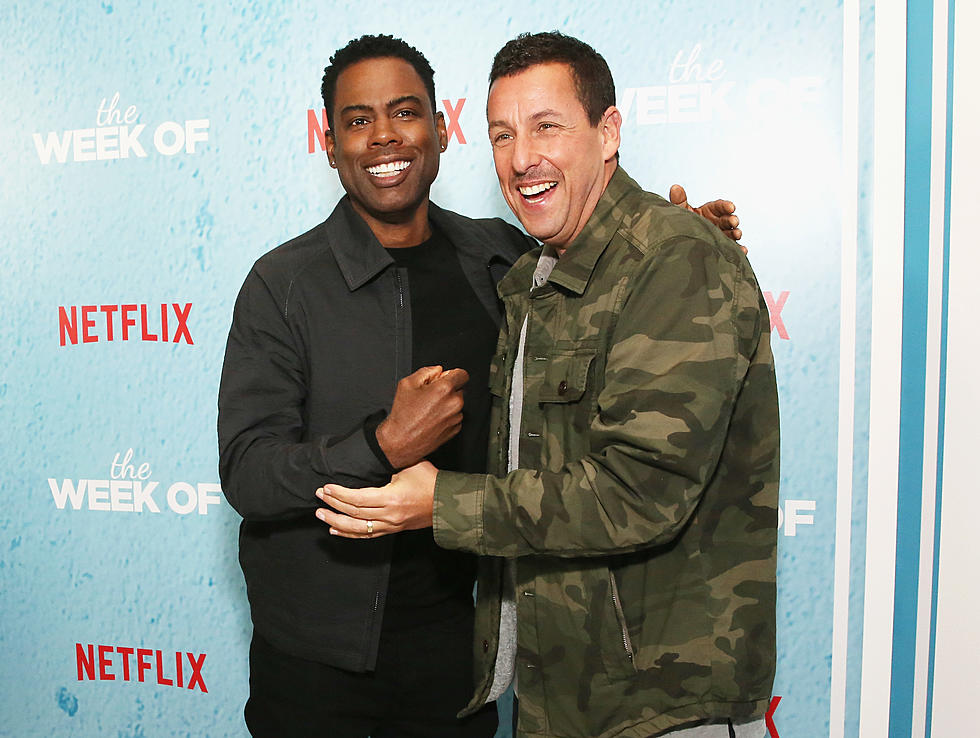 Adam Sandler Has Strong Response to Claims Chris Rock Went 'Too Far' With Will Smith Jokes
Getty Images for Netflix
Should Will Smith decide to vacation in New Hampshire, he can leave Mandrake Falls – home of Longfellow Deeds – off the itinerary.
While accepting the Mark Twain Prize for American Humor in Washington, D.C., Sandler offered a decisive defense of longtime friend Chris Rock, over the idea Rock's jokes about the Fresh Prince slapping him in the head on live TV went "too far."
Speaking to People, Sandler said he hadn't even entertained the idea that Rock was out of line for mocking the man who slapped him in the head on live TV, adding:
"Never thought that in my life. I thought he was unbelievably relaxed, funny, thoughtful. Crushed it and was real to himself."
A source close to the "Wild, Wild West" star and "A Nightmare on my Street" rapper told Entertainment Tonight that Smith was offended by the material, which referenced last year's Oscars when Smith famously slapped Rock in the head on live TV.
But it seems that Sandler, like most humans, doesn't reserve a ton of sympathy for those who go around slapping people on live TV.
Rock joined Sandler in New England to film both Grown Ups movies. The two also have a long history dating back to their days as young stand-ups in New York City.
Most notably, they would appear alongside one another on Saturday Night Live in the early-'90s, before Rock departed for In Living Color and Sandler was inexplicably fired in 1995.
Rock and Sandler would reunite and reminisce about their painful Saturday Night Live exits on a 2019 episode of…Saturday Night Live.
8 Hilarious Saturday Night Live Skits That Feature New England
Adam Sandler Bought the Most Unexpected Los Angeles Area Home