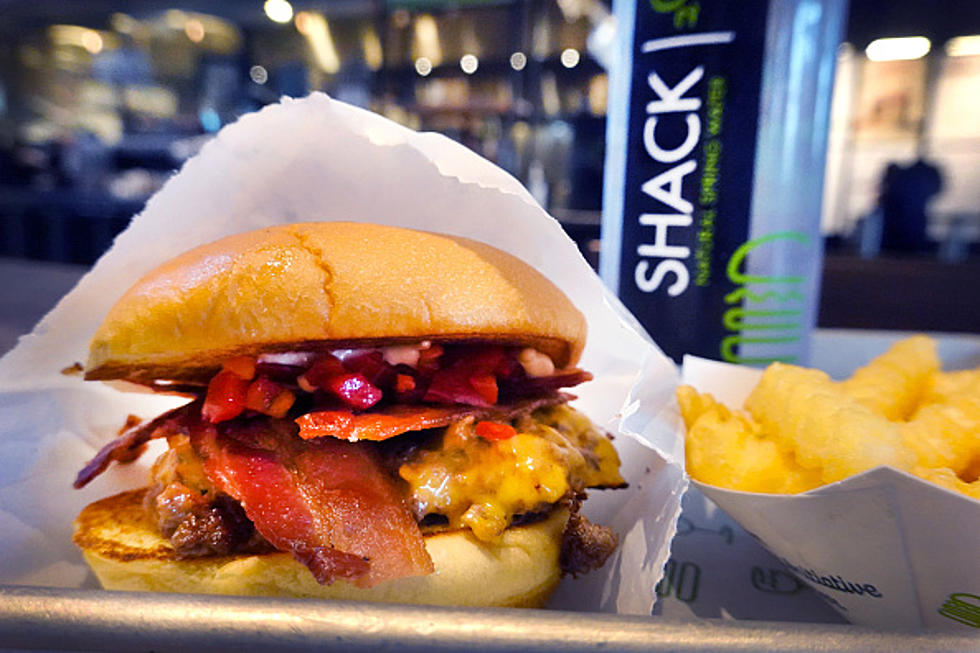 Been to Shake Shack? New Hampshire Is Getting Its First One Soon
Getty Images
You might feel like all fast food burger joints are created equal but you would be wrong, my friend, very very wrong. There are certain places (that shall remain unnamed) that you know full and well that after you consume their food you are going to be out of commission with a belly ache and a heart full of sin. You know what fast food burger place does not make you feel that way? Shake Shack!
I first experienced Shake Shack when it opened in Chestnut Hill, Massachusetts. I was living in Jamaica Plain at the time and heard the buzz around a new burger place that was a step above the rest. Upon popping that first French fry in my mouth I practically heard the hallelujah chorus. These fries are the perfect level of crispiness, not too greasy or salty, they are to put it simply; perfection. Their burgers are on the same elite level with Angus Beef patties, your choice of toppings on a toasted potato bun. Also if you're not in a burger mood their grilled cheese will knock your socks off. I love that they have it as an option.
If you can't tell, I am a Shake Shack enthusiast. When I heard we are getting one in New Hampshire, I went full Lizzo and sang out loud "IT'S ABOUT DAMN TIME"! According to NBCBoston.com, Shake Shack will be opening at Tuscan Village in Salem, New Hampshire. No word on an exact opening date but we will let you know as soon as we know. We will be there for the ribbon cutting if I have anything to do with it!
Feast at These 20 Guilty Pleasure New Hampshire Restaurants
Because you only live once.
These Are 12 of the Most Beautiful Things in New Hampshire, Say Locals