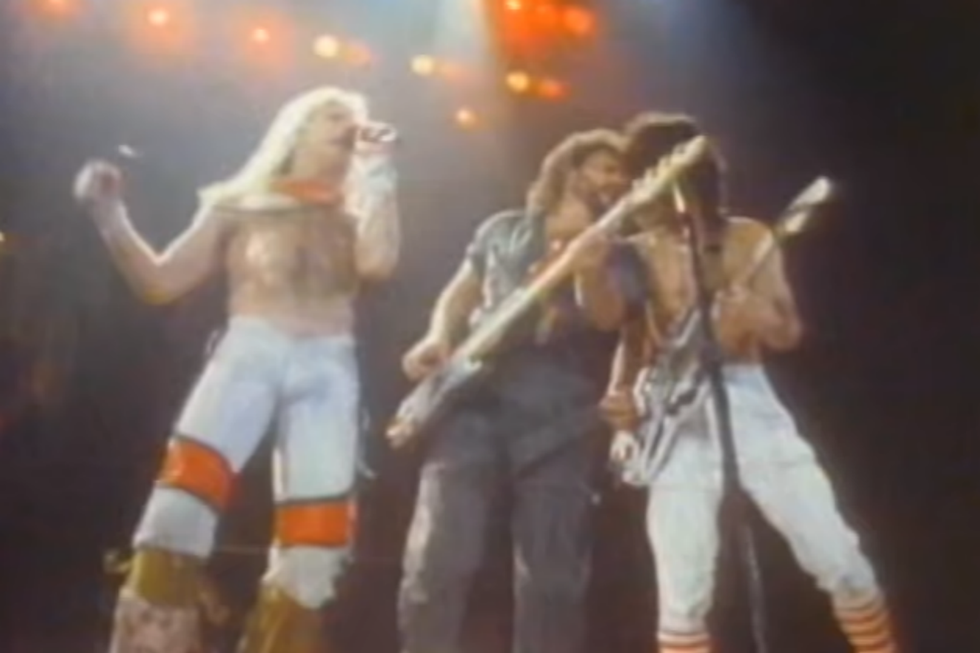 Blimp Time-Hop: Van Halen Unchained And Sold Out In Portland
YouTube
40 years ago this weekend, Van Halen returned on their third trip to Portland.
On May 16, 1981, the 'Noize Boyz' "hit the ground runnin" bringing their Fair Warning Tour to Blimpville.
Fans got to hear unleashing 'new' songs like Unchained, Mean Street and Hear About It Later unleashed live for the first time.
It was their second show as a headliner with a capacity crowd at the CCCC. The first sellout there was on August 10, 1979.
According to Ultimate Classic Rock, there were 82 shows on the 1981 North American tour and 79 of them were sold out. This is Van Halen at their most ferocious…all killah, no fillah.
They rocked it wicked hahd that night in the early 1980s.
Check out what Alex, Mike, Eddie and Dave churned out. Heavy Friggin' Duty!
It was also especially historic because it was the last time the original line-up of Eddie, Alex, Michael and Dave played here together.
Van Halen returned to Maine in August of 1986 for two nights with their new lead singer Sammy Hagar. David Lee Roth followed with an appearance as a solo artist 3 months later.
Here's Van Halen sonic assault of 3 songs from the Oakland show about a month after they conquered Portland. Let's crank up Hear About It Later, So This Is Love, and Unchained.
Sadly, gone are the days of Mikey chugging Jack Daniels straight from the bottle and Alex banging a gong in flames. Fortunately, we can feel the fire of all that past glory right here.
"Change, nothin' stays the same."

 
You can almost feel the heat on your face from the giant lighted VH logo behind Eddie as he plays the opening notes of Hear About It Later.
My friend and longtime Blimpster, Joe Royland was at the Fair Warning Portland show in the front row, when he was 16 years old. You can read his awesome story here from the Van Halen News Desk. . 
LOOK: Famous Historic Homes in Every State
10 Things You Might Remember If You Lived in Maine in the 1980s