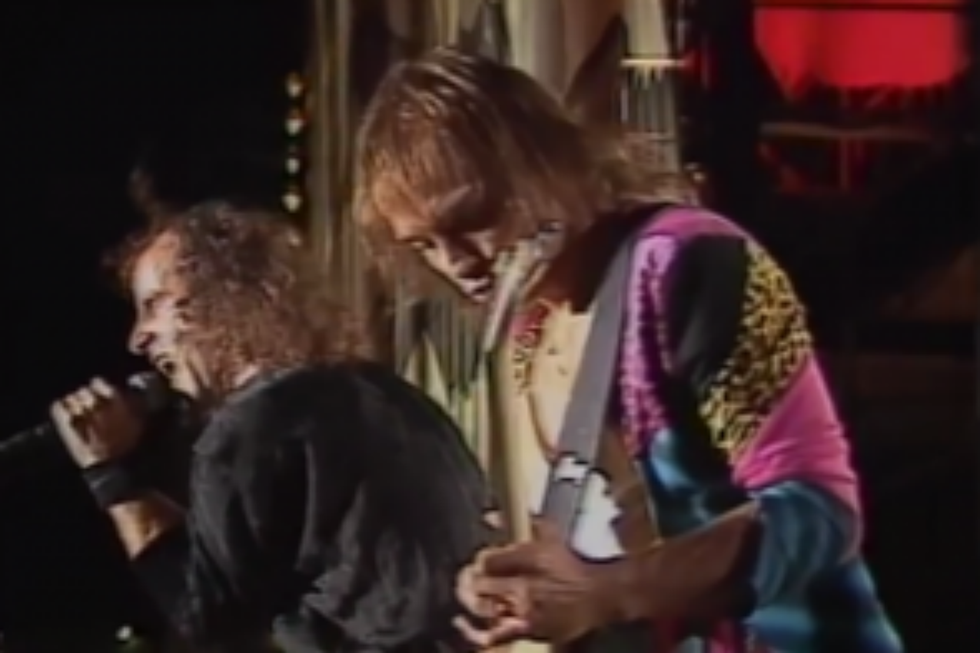 Scorpions Rock Portland Like A Hurricane At CCCC In 1984
YouTube
37 years ago this week, the Scorpions returned to Portland for their first headlining show at the Cumberland County Civic Center.
The legendary German rockers brought their Love at First Sting tour to town. They came back to Maine on the top of the bill on June, 13, 1984.
The "Scorps" as we like to call them sometimes, also brought along a new band that called themselves Bon Jovi for their first show in Maine. The performance included their debut hit, Runaway.
Here's everything Bon Jovi played to warm-up the Civic Center crowd in their tiny set of 6 songs.
I saw them the following year opening for Ratt. They had 100 times the energy of the headliners that night. Bon Jovi's smile alone was enough to powerfully illuminate the room. They also got to play 7 songs instead of just 6.
Check out this stellar great sounding video from 1984 when Bon Jovi was looking big in Japan before taking over America.
And now, let's get back to our headliners.
Rock You Like a Hurricane, Big City Nights, and the power ballad Still Loving You were getting tons of airplay on American rock radio stations in 1984, as were the videos for those songs spinning heavily on MTV.
The tour went all over the planet and an album of performances recorded during the trek was released at the height of their popularity in 1985 titled, World Wide Live.
Here's what the Scorpions played 37 years ago this week.
The Scorpions have rocked Maine 'like a hurricane' four times including the one we're celebrating today.
Their first appearance was at the CCCC in December 6, 1979 opening for Aerosmith.
We also saw them on a rainy, muddy June 25, 1988 at the Monsters of Rock show in Oxford. The last time was at SEAPAC in OOB on July 27, 1991.
"Here we go again all the way from the start."
To Rudolf Schenker, Klaus Meine, Matthias Jabs Francis Buchholz  and Herman Rarebell...Maine is Still Loving You. 
 Want more? Here's what looks to be an entire show from Oakland, California in 1985.
Top 100 Classic Rock Artists
10 Things You Might Remember If You Lived in Maine in the 1980s