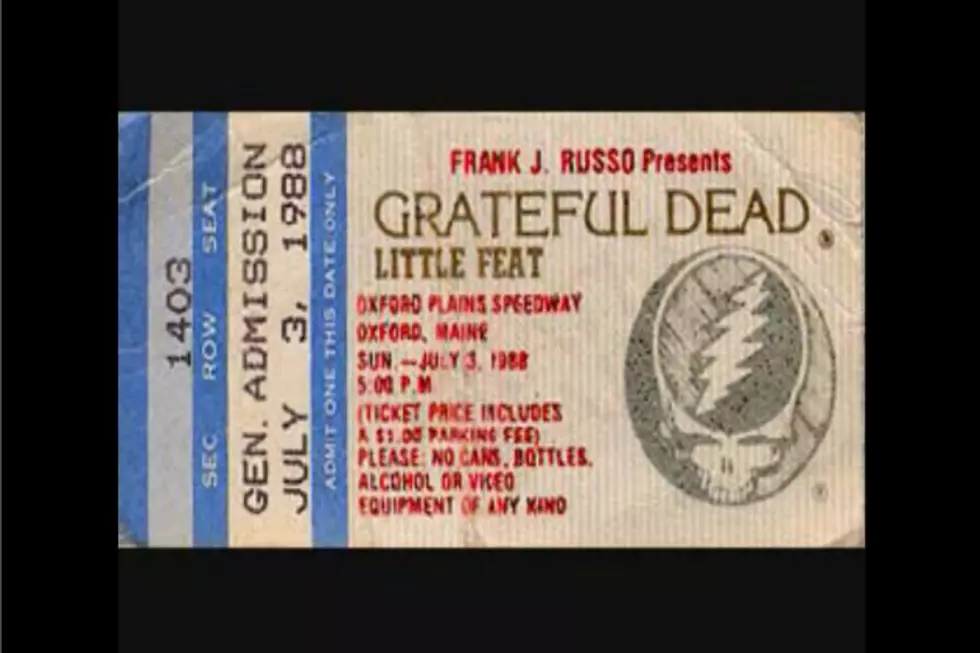 Grateful Dead in Oxford 26 Years Ago Today [VIDEO/AUDIO]
youtube
On July 2, 1988, I drove my red Volkswagen Rabbit held together by Dead stickers up Route 26 from Portland for two days of peace, love and music.Twenty six years ago today the Grateful Dead and Little Feat played the first of two historic nights at Oxford Plains Speedway. The weather was great, the scene was still very cool and the Grateful Dead played what would be their last shows in Maine. Best weekend evah!
Here's Set 2 from Night 1!
And check out this audio! Legend has it, that this song recording was left behind at the Inn by the Sea in Cape Elizabeth when they stayed there the weekend of the Oxford shows.